Wendy Williams Health Problems: Host Cites Graves' Disease Diagnosis For Cancelled Episodes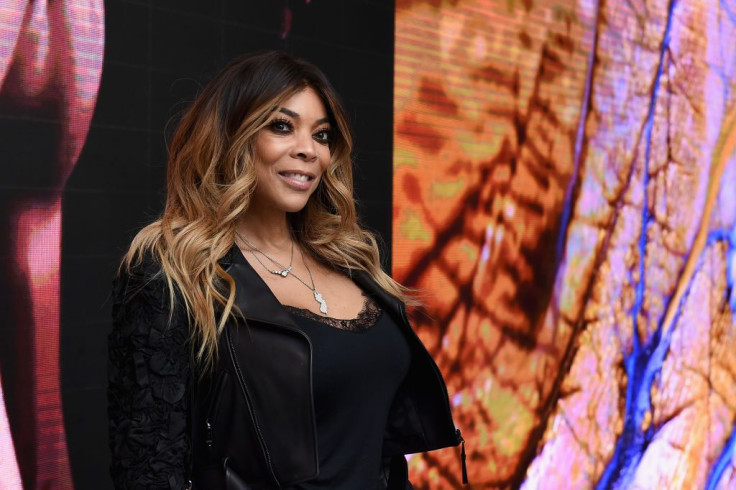 Wendy Williams is on the mend following a health scare last week which required her to take three days off from "The Wendy Williams Show." The 53-year-old talk show host opened up to fans who have been left in the dark over her ongoing issues, and explained how they would affect her show going forward.
During her Wednesday episode, Williams discussed her health issues during her hot topic segment. The talk show host revealed she has hyperthyroid disease and Graves' disease. While she suspected something was wrong, the host admitted she let the events going on in her life take priority over her health.
Williams revealed she was supposed to see her endocrinologist in December 2016 but she was forced to cancel because of an important business meeting. As a result, her doctor was booked until August 2017, and she didn't end up seeing him until this month.
The host explained her son is currently in his senior year and between preparing for prom, applying to college, visiting campuses, her marriage to her husband, and running her household, she simply thought she was overwhelmed.
However, after going to the doctor, Williams learned the Graves' disease is to blame for her sporadic eye movement and explained it squeezes the muscle behind your eyes.
According to the Mayo Clinic, Graves' disease "is an immune system disorder that results in the overproduction of thyroid hormones (hyperthyroidism)."
Williams revealed the diseases promotes nervousness but it doesn't affect her because she is a vet in the business. The host did admit she has trouble sleeping and has been taking melatonin, but this has become an issue. She said she has also had difficulty swallowing and is dealing with rapid heartbeat and an intolerance for heat.
At the end of her update, Williams encouraged women to take care of themselves and to stop putting men first. "If we're not good, they're not good," she said.
On Monday, Feb. 19, Williams returned to the show after a few days off, revealing she felt much better following the flu-like symptoms she experienced in the previous week.
"I must say, it's good to be back. I apologize to those of you who had tickets for the show Wednesday, Thursday, Friday. I was not here. I was fluish with complications. But no more," Williams said at the beginning.
As a result of her recent health issues however, the host revealed her doctor has prescribed her three weeks of vacation which she is not happy about. While she wants to follow her doctor's orders, Williams said she will be back in two weeks because she has bills to pay.
Although Williams appeared to hint old episodes would air in her absence, an official announcement has not been made regarding the direction of the show when she takes her prescribed vacation.
© Copyright IBTimes 2023. All rights reserved.