Is Wendy Williams Married? Jason Lee, Celebrity's Manager Have Different Accounts About Marital Status
KEY POINTS
Wendy Williams confirmed that she's married despite her manager William Selby's denial
The TV host and author said many seemed to have a problem with her marriage, but she doesn't care anymore
Williams claimed that Selby sees no point in her getting married again
Wendy Williams' marital status has left many confused due to different accounts from her and her manager.
Hollywood Unlocked's CEO Jason Lee said in a report that Williams told him she's already married. The "Wendy Williams Show" host informed him that she married an NYPD officer named Henry. However, her manager, William Selby, denied the report that had tied the knot.
"That's inaccurate," Selby told Page Six. "She is excited about a new relationship and probably got carried away in conversation."
Williams' manager didn't go into detail as to who she's dating now. However, he confirmed that her new man is a cop.
"Wendy doesn't wish to disclose details at the moment," Selby added.
Selby shared the same statement with Entertainment Tonight. He also explained that the celebrity is always excited when there's something new in her life.
"Wendy is excited about everything new in her life, and her main priority is her health and shooting her first episode of her podcast," he told ET. "That's the focus right now. You never know anything is serious when it comes to the affairs of the heart until it's serious."
Following Selby's statement to Page Six, Lee called Williams again to confirm her marital status. He shared the recording of their call on Instagram while calling out Selby for allegedly making him look crazy for his report about Williams' marital status.
"Everybody seems to have a problem with that," Williams told Lee before confirming her marital status during the call. "I'm married. I'm married. I don't care who knows it."
She also responded to Selby's statement after Lee told Williams that her manager denied her marital status.
"Will sees no point in me getting married, but f--k Will," Williams said.
In a follow-up statement to ET, Selby responded to Lee's claim during the call that he was making him "look crazy" by denying Williams' marriage.
"Nobody is trying to make Jason look like he lacks credibility, that is never my intent," Selby said. "All I did was respond to a question I was asked. Like I said previously, the focus is Wendy's health and preparing to shoot the podcast."
Before the talks about Williams' marital status, the "Wendy Williams Experience" author has been talking about her desire to find new love in her recent interviews.
"I would love to fall in love. I want to f–k," Williams told New York Post last month. "A lot of girls at 57 don't care about f--king. Excuse me? I'm gorgeous. Can I f–k?"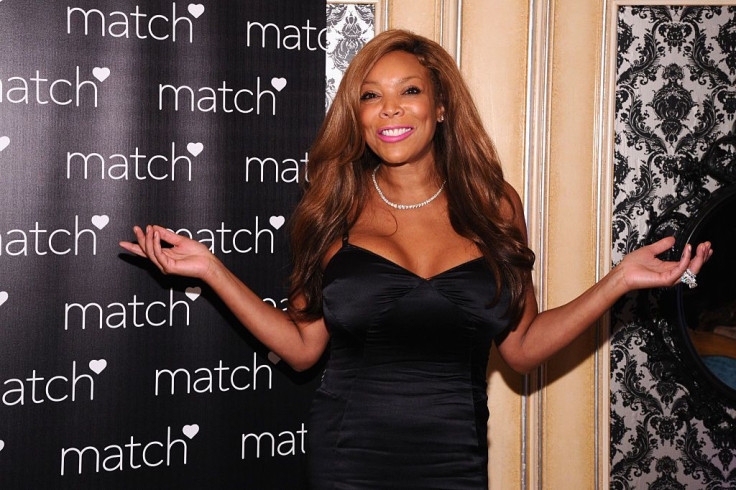 © Copyright IBTimes 2023. All rights reserved.