'Westworld' Season 2 Spoilers: Thandie Newton On Maeve's Important Journey In ShogunWorld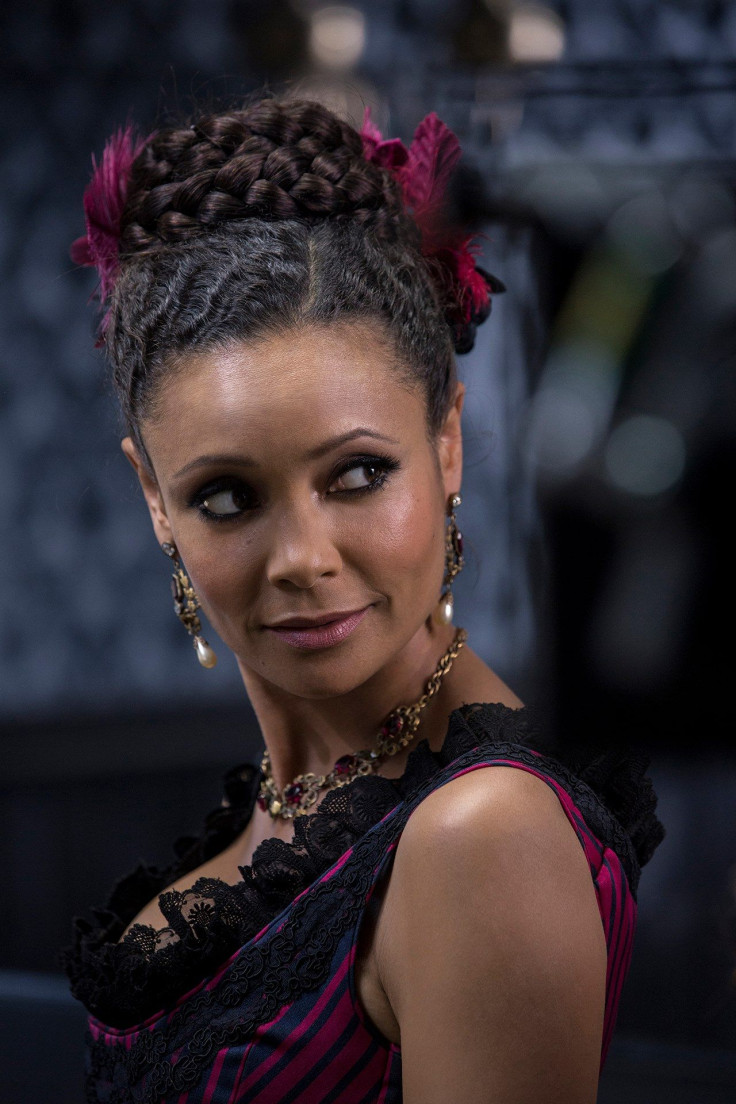 Maeve Millay (Thandie Newton) has ventured into ShogunWorld this Season 2 of HBO's "Westworld," and being in the Japanese theme park is quite an eye-opener for the host.
"There's a parallel experience between what she went through and what's been going on with these other AIs," Newton told The Hollywood Reporter about Maeve's journey. "There's a betrayal, that not only is her story her story, but countless others in the park."
However, her being there is helping other hosts gain more independence. "We're seeing how these characters are also breaking free from their loops," Newton continued. "Movements grow because when one person speaks the truth, it then inspires others to come forward. In some ways, I feel like this is another wave to the feeling of revolution that lies within Maeve, seeing others who have been similarly abused and lied to, and are similarly desperate to break out of the trauma they're experiencing."
At the beginning of the season, or the show for that matter, Maeve couldn't care less about liberating other hosts. But being in ShogunWorld helped shift her perspective. Newton said this is quite in contrast of Dolores Abernathy's (Evan Rachel Wood) revolution.
She said Dolores' "only interest in other robots is to serve her purpose. She's not interested in liberating others; she's only interested in liberating others if they will do what she believes is right. Maeve isn't into that. She's into self-realization and self-liberation, and if that happens to chime with others? Great. But hers is definitely more of the hippy strand."
Meanwhile, Newton bared during The Graham Norton Show that she didn't want to compromise Maeve's authenticity while the show was filming. So even though she was offered a merkin, she chose not to use it.
"One of the reasons why they provided them is because a lot women do things to alter what's going on down there," she explained. "So I didn't need the merkin because I don't alter anything. Full '70s bush! And, obviously, because it was a period piece, you couldn't have any alterations down there."
Another reason? Newton explained to People before that she wanted to get home to her family as soon as possible. "It would be more time in the chair and I had a baby at home I wanted to get home to," she said.
"Westworld" airs every Sunday on HBO.
© Copyright IBTimes 2023. All rights reserved.