'Westworld' Season 2 Spoilers: What Will Happen To Thandie Newton's Maeve Millay?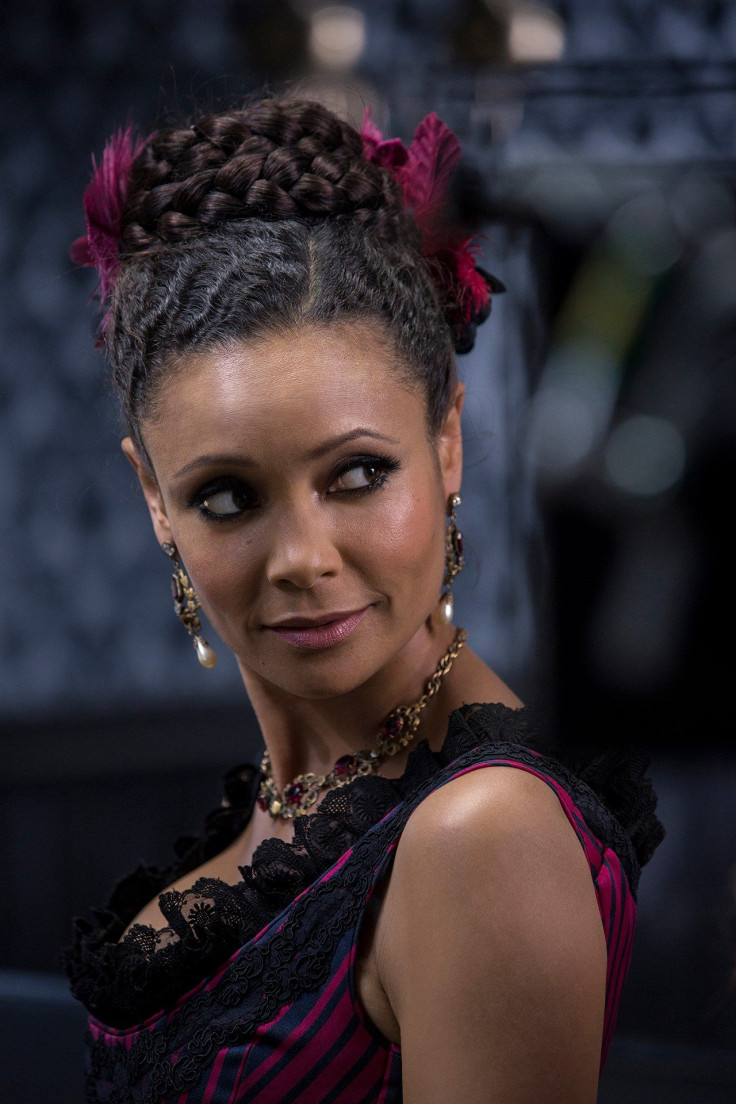 Maeve Millay (Thandie Newton) is the first host from Westworld who ever exercised free will, but that act of freedom is really going to cost her a great deal.
Newton talked to Deadline about her character's fate in "Westworld" Season 2 and said that Maeve's decision is both brave yet terrifying. "In Season 2, we're going to see her going back into the world that she has abandoned, which felt to me like an incredibly courageous and ultimately rebellious choice," she said. "Particularly as Maeve was informed by Jeffrey Wright's Bernard character that everything that she's done, like escaping the park, was programmed. I found that deeply disturbing, and Maeve also found it violently disturbing, to feel like your mind is not your own, that these acts of defiance that were brave and rebelling against her oppressors were preordained. It's terrifying."
As for rebellious streaks, Maeve's fellow host Dolores Abernathy (Evan Rachel Wood) is undergoing one herself. In a trailer for Season 2 released at the San Diego Comic-Con, Dolores was accompanied by Teddy Flood (James Marsden) as they chased down park guests while riding horses. The two hosts were shooting at the guests without a second thought.
Talking about Dolores in the Season 2 trailer, Wood told The Hollywood Reporter that this was such an exciting development for her character. "It made me so happy. That character went through so much in the first season, so much pain and so many horrible realizations about the world and herself. The whole time, people were rooting for her to break free and take control," she said.
"To finally have that image of her with this disheveled blue dress and bullets across her chest and her hair blowing in the wind, free and wild, and taking control of her life again... yes, she's gunning down people. But in her defense, she has been pushed a little too far," she added.
There will be some exciting additions for "Westworld" Season 2, starting with Katja Herbers who will be playing Grace, "a seasoned guest in Westworld whose latest visit comes at the park's darkest hour."
Some familiar faces will also return, such as Jimmi Simpson's young William. Anthony Hopkins' Dr. Robert Ford might also return in flashbacks.
"Westworld" Season 2 premieres on HBO in spring 2018.
© Copyright IBTimes 2023. All rights reserved.