'Westworld' Star James Marsden Celebrates Show's Golden Globe Nomination By Treating Girlfriend To A Shopping Spree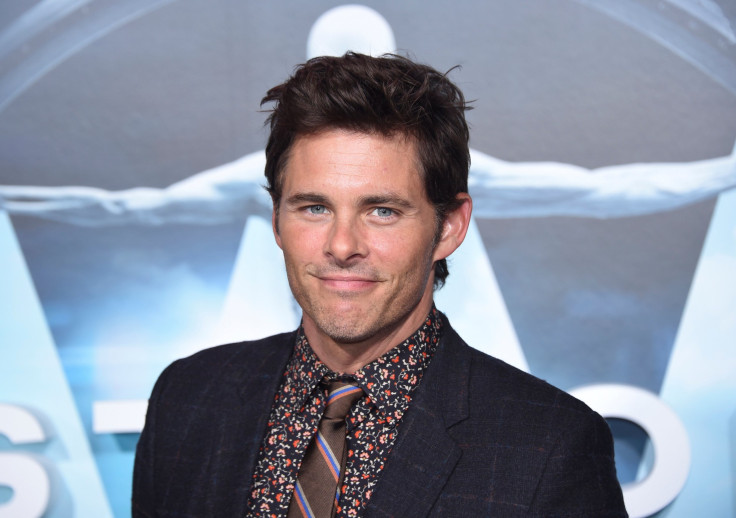 "Westworld" star James Marsden is visibly thrilled over the 2017 Golden Globe nomination of the show in the Best Television Series category, so much so that he treated his girlfriend Edei (real name Emma Deigman) to a shopping spree in Beverly Hills.
Marsden, who plays host Teddy Flood in the HBO sci-fi series, sported a khaki bomber jacket, according to the Daily Mail. His girlfriend wore an all-black ensemble comprised of ripped leather trousers, a denim jacket and baker boy hat.
Prior to dating British singer Edei, Marsden was married to Mary Elizabeth Linde, the daughter of country music songwriter Dennis Linde, for 11 years between 2000 and 2011. They have two kids together: Jack Holden, 15, and Mary James, 11. Marsden also has a son named William Luca, 4, with ex-girlfriend Rose Costa.
Before the show "Westworld" even aired, Marsden told Stuff that being on the set enabled him to live "out that 8-year-old fantasy of being a cowboy gunslinger again – putting on chaps, a cowboy hat, a gun and riding horses."
But what the actor really came to appreciate about the show is not just the elaborate Wild West costumes and setting. Marsden said the show will make viewers question humanity — or the concept of humanity — as they try to figure out who are really humans and robotic "hosts."
"It's kind of personal," the actor said. "Maybe you will have empathy for them, maybe you will have empathy for the human race because of how they reveal themselves to be when they don't have society's judgment on how to behave. I maybe feel sorry for the human race."
The show carries the tagline, "Every Hero Has a Code." Entertainment Weekly reported that it's because the protagonists of this updated version of Michael Crichton's 1973 film are actually robots, while the humans who go to the Western theme park seem to be devoid of morality.
"Westworld" will return to HBO on 2018.
© Copyright IBTimes 2023. All rights reserved.