What Is Amber Rose's Net Worth? How Much Money SlutWalk Creator Makes
Model Amber Rose used to just be known as Kanye West's girlfriend, but she's since created a name for herself as a feminist. The star created the SlutWalk as a way to disparage sexual injustice and gender inequality. After her bottomless photo made a splash on social media Friday, find out how much the mother-of-one is worth.
According to Celebrity Net Worth, it's $12 million. She made a majority of her money from appearing in reality shows and music videos, which includes cameos in ex-husband Wiz Khalifa's "No Slip," Nicki Minaj's "Massive Attack" and Fabolous' "You Be Killin' Em."
READ: Amber Rose Inspires Pubic Hair Trend
As far as television is concerned, Rose had appearances on "Running Russell Simmons." She also had guest roles on "Master of the Mix" and "RuPaul's Drug Race," Bank Rate reported.
As a model, she became the spokesperson for Smirnoff in 2011.
She tried her hand at music. She leant her vocals to tracks like "Loaded" and "Fame."
Following in the footsteps of her friend Blac Chyna, she's also trying to become a makeup maven. Rose created MUVA Mouth Matte Liquid Lipsticks with her longtime makeup artist, Priscilla Ono, Us Weekly wrote in May.
"Amber and I have tried every brand. We definitely had our favorite formulas. We definitely had our un-favorite formulas," Ono told Us Weekly. "Some of them dry out your mouth way too much. And some of them will actually create a build-up around the mouth, which basically eliminates the whole reason of wearing a liquid lipstick all day without having to touch up."
Rose, 33, said lipstick is her signature look. "That's my thing, yeah, if I have anything on, it's definitely lipstick, 100 percent," the model turned entrepreneur told Us Weekly. Her lipsticks retail for $18 each.
Rose caused a commotion when she posted a bottomless photo of herself to Instagram and Twitter Friday. She wanted people to pay attention to her SlutWalk, a feminist movement to raise awareness about sexual injustice and gender inequality.
She remembered being slut-shamed as a teenager, when she was still a virgin, and was inspired to create the SlutWalk.
"I made out with this boy. And it was at the time when, like, all of my girlfriends and the little boys in school, we just start doing Seven Minutes in Heaven and kissing and stuff in the closet," she told Cosmopolitan Magazine in 2015. "I thought it was the end of the world. And it was very difficult for me, so as I got older, I guess I realized that things like that are just out of my hands. Like, I couldn't help it."
READ: What Amber Rose's SlutWalk Means
British journalist Piers Morgan fought with Rose over her bottomless picture, and at one point claimed it was pornography. Rose swiftly slammed him. "Pornography? @piersmorgan u seem like the type of guy 2 use porn at ur convenience when ur lonely & horny then down pornstars after," she wrote.
Morgan responded: "You seem like type of girl who'd star in it."
The third annual SlutWalk is slated to take place in Los Angeles on Oct. 1.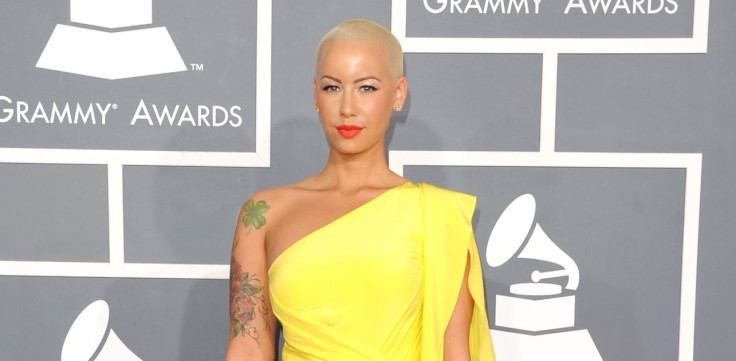 Follow me on Twitter @mariamzzarella
© Copyright IBTimes 2023. All rights reserved.