What Is The Amber Rose Challenge? Bottomless Nude Picture Inspires Pubic Hair Trend
Amber Rose's bottomless photo Friday did multiple things: It empowered some, angered others and also possibly set a new trend. While the picture was mostly considered nude since she wasn't wearing anything on her bottom half, Rose argued it wasn't nude.
While in the middle of a Twitter spat with British journalist Piers Morgan, Rose denied that she was naked.
READ: Amber Rose Defends Herself Against Piers Morgan
He addressed the amount of clothing she was wearing — or wasn't wearing — when Rose accused Morgan of being a misogynist. "To think that posting nude photos in the supposed name of feminist empowerment is pathetic attention-seeking bulls--t," Morgan wrote.
That's when the model-turned-feminist advocate denied she was naked. "Nude? Where? My breast nor my vagina was showing and my legs were closed," she tweeted Sunday. "I am assuming you are referring to the pubic hair that was shown in the picture. Uncomfortable? Get over it."
The way Rose, 33, groomed herself for the picture, which was photographed by Orin Fleurimont, inspired people to join in on the "Amber Rose Challenge," which consists of other people growing out their pubic hair.
While some people consider it fashionable to remove all the hair down there, it isn't exactly the healthiest. In fact, there are multiple benefits to keeping pubic hair.
There are multiple benefits to keeping it. "The purpose of pubic hair is likely twofold," Alyssa Dweck, M.D., a gynecologist in Westchester County, N.Y., and assistant clinical professor at Mount Sinai Hospital, told Glamour Magazine last year. "It can play a role in regulating temperature but more importantly, it is thought to trap pheromone scent from our natural perspiration, for sexual and partner attractiveness — who knew?"
It can also prevent infection and injury. "It provides a cushion against friction that can cause skin abrasion and injury; protection from bacteria and other unwanted pathogens, and is the visible result that long-awaited adolescence hormones have kicked in," board-certified ob-gyn Jacqueline M. Walters, M.D. told the publication in June 2016. "It certainly is nothing to be ashamed of or embarrassed about."
Sherry Ross, M.D., an ob-gyn and women's health expert, added that pubic hair provides cushion during activity. "Suspected theories, some medical and some not, include that pubic hair prevents dirt and other floating germs from entering the vagina, it keeps our genitals warm, and it's the perfect cushion during sex, bicycling, and other forms of exercise that put pressure on your vagina," she said.
Rose was inspired to start the SlutWalk movement after she was slut-shamed at the age of 14 years old.
READ: Twitter Reacts To Amber Rose's Bottomless Photo
"My earliest memory of slut shaming was when I was 14 years old. I was still a virgin. I made out with this boy. And it was at the time when, like, all of my girlfriends and the little boys in school, we just start doing Seven Minutes in Heaven and kissing and stuff in the closet," she told Cosmopolitan Magazine in 2015.
"I thought it was the end of the world. And it was very difficult for me, so as I got older, I guess I realized that things like that are just out of my hands. Like, I couldn't help it," she added.
Rose's third annual SlutWalk is slated to take place from Sept. 30 to Oct. 1 in Los Angeles.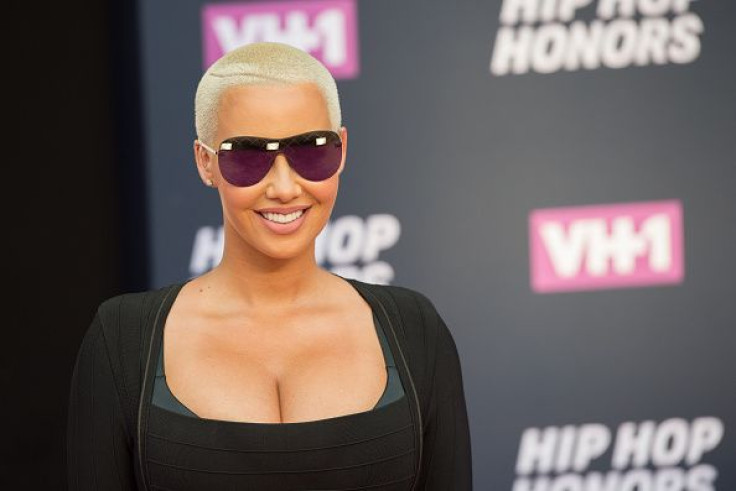 Follow me on Twitter @mariamzzarella
© Copyright IBTimes 2023. All rights reserved.