What Is Amyotrophic Lateral Sclerosis? Man Behind ALS Ice Bucket Challenge Dead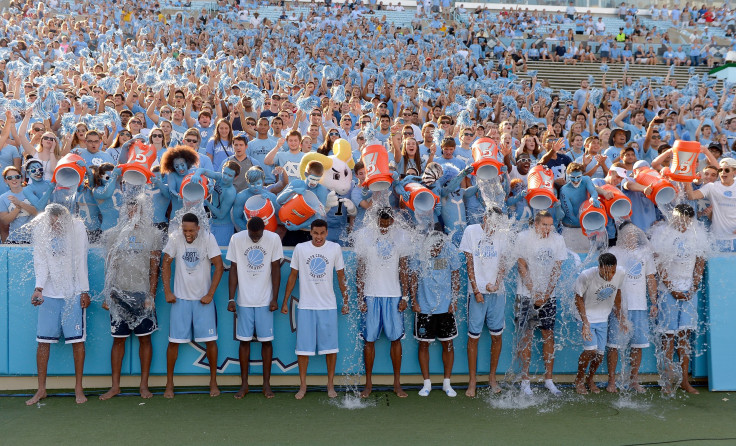 Anthony Senerchia Jr., whose struggle with motor disease amyotrophic lateral sclerosis (ALS) was an inspiration for the viral ALS Ice Bucket Challenge, died Saturday at the age of 46, after a 14-year long battle with the illness, reports confirmed Wednesday.
"He worked tirelessly to raise awareness for ALS and was directly responsible for the world-renowned Ice bucket challenge," his obituary on New York's Pelham Funeral Home website read, calling him "a fireball who tried everything in life."
Senerchia was diagnosed with ALS, commonly known as Lou Gehrig's disease, in 2003, shortly after he got married to his wife Jeanette Hane.
"It's a difficult disease and tough when you're losing," Hane told the Journal News Media Group. "Your body is failing you. But he was a fighter… He was our light. He made our life better."
ALS is said to be a progressive disease, which means it gets worse over time.
"Amyotrophic lateral sclerosis (ALS) is a rare group of neurological diseases that mainly involve the nerve cells (neurons) responsible for controlling voluntary muscle movement. Voluntary muscles produce movements like chewing, walking, breathing and talking. The disease is progressive, meaning the symptoms get worse over time," the National Institute of Neurological Disorders and Stroke defined the disease.
ALS affects the nerves in your brain and spinal cord that are responsible for controlling your muscles. As your muscles get weaker, it becomes harder for you to talk, walk, eat and breathe. Doctors have said currently there is no cure for the disease and no effective treatment to halt, or reverse the progression of ALS in a human body.
The ALS Ice Bucket Challenge went viral in 2014 and raised $115 million during two months in that year and the money was donated largely to fund research. Senerchia played a significant role in starting the challenge and eventually raising money. It officially began when his wife's cousin Chris Kennedy, a professional golfer, challenged her and a few others to take part in an ice bucket challenge in 2014.
"He sent it to me as a joke and then it turned into something extraordinary," Hane told the Journal News at the time.
Eventually, word of the challenge spread through the small town of Pelham, New York, as people started to associate the challenge with ALS and Senerchia, according to a Time magazine report. And then the challenge came to the notice of another man living with the disease, Pete Frates. He posted a video to his large social media following, and that was when the campaign went viral.
Some of the symptoms of the disease include:
Fasciculation (muscle twitches) in the arm, leg, shoulder, or tongue.
Slurred and nasal speech.
Difficulty in chewing or swallowing.
Muscle cramps.
Tight and stiff muscles (spasticity).
Muscle weakness that affect an arm, a leg, neck or diaphragm.
Military veterans have a probability of 1.5 to 2 times higher than others to develop ALS, according to the National Institute of Neurological Disorders and Stroke.
Although the reason for this has been unclear, possible risk factors suggested by several studies and research say, for veterans it could be their exposure to lead, pesticides and other environmental toxins. The disease is recognized as a service-connected disease by the United States Department of Veterans Affairs.
In 2016, the Centers for Disease Control and Prevention (CDC) estimated approximately between 12,000 to 15,000 Americans have ALS. This disease is considered to be a common neuromuscular disease worldwide and is said to affect people of all races and ethnic backgrounds.
© Copyright IBTimes 2023. All rights reserved.