What Is BitInstant? Meet The Company Whose CEO, Charlie Shrem, Was Arrested On Money Laundering Charges
Charlie Shrem, the CEO of BitInstant, a popular bitcoin exchange used to turn cash in bitcoins, was arrested Sunday at the John F. Kennedy International Airport in New York. Shrem was charged with conspiring to commit laundering and operating an unlicensed money transmitting business.
Prosecutors alleged that Shrem took cash from Robert Faiella, the operator of an underground bitcoin exchange on Silk Road (a digital black market that the FBI shut down in September), and converted it into bitcoins for Faiella to funnel it back into Silk Road. The criminal complaint also accused Shrem of using Silk Road to purchase drugs.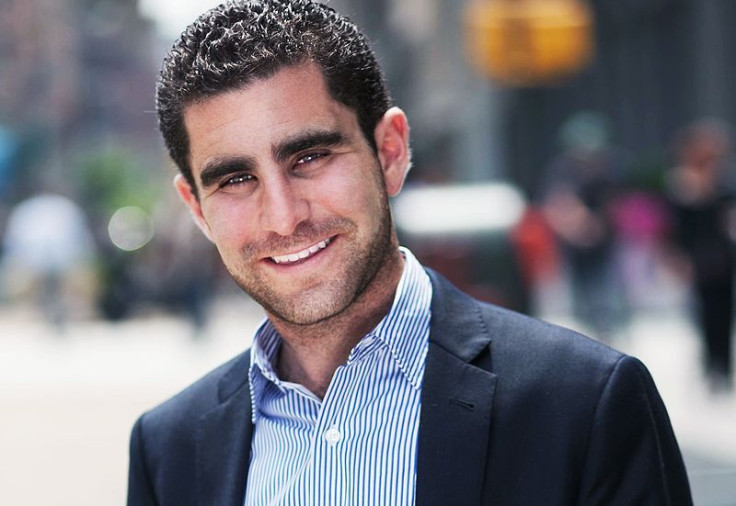 BitInstant was founded in New York City by Shrem in 2011 with a $10,000 loan from his family. BitInstant was intended to provide a platform to quickly and easily turn traditional currencies into digital bitcoins. In May 2013, BitInstant made headlines when Cameron and Tyler Winklevoss, the twins who claimed that Mark Zuckerberg stole their idea for Facebook, invested $1.5 million into Shrem's startup. The goal was to make BitInstant the "go-to site" for buying and selling bitcoins.
At the time of the Winklevoss' investment, BitInstant had a staff of 16 full-time employees and processed about 30 percent of bitcoin transactions, according to TechCrunch. It became one of the largest players in a rapidly expanding bitcoin marketplace.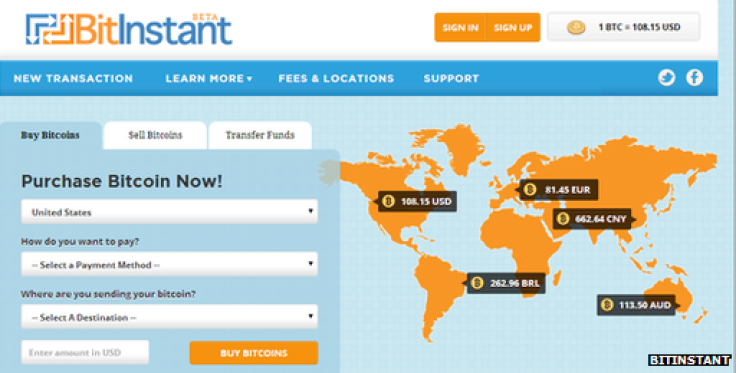 "When we invested in BitInstant … its management made a commitment to us that they would abide by all applicable laws -- including money laundering laws -- and we expected nothing less," the Winklevoss twins said in statement regarding Shrem's arrest.
In June, BitInstant integrated with Jumio, an online payment company, to help BitInstant verify customer identities. The next month, BitInstant suspended its services just days after customers filed a class action lawsuit.
In a November interview with Forbes, Shrem claimed that BitInstant had been blacklisted from U.S. banks.
BitInstant said on its website that it "will not have criminals as clients and will not assist money laundering operations." For this reason, BitInstant limited cash deposits to $1,000 per day.
The criminal complaint alleged that Faiella, using the username "BTCKing," purchased large quantatites of bitcoins on BitInstant and resold them to people hoping to buy drugs on Silk Road. Prosecutors also alleged that Shrem knowingly allowed Faiella to use BitInstant for this purpose, and even offered Faiella discounts on BitInstant's services.
For transparency, the International Business Times used BitInstant to turn cash into bitcoins in April for an article on a Manhattan bar that was accepting bitcoins. Shrem was co-owner of the bar, EVR, which was the subject of the article.
BitInstant was not named in the criminal complaint, but the website is no longer operational.
The other founder of BitInstant, Gareth Nelson, was described in the indictment as being deceived by Shrem. Nelson is based in the U.K., and is reportedly awaiting legal counsel before commenting.
Shrem is also the vice chairman of the Bitcoin Foundation, a group dedicated to promoting bitcoins as a legal and legitimate currency.
© Copyright IBTimes 2023. All rights reserved.