What Is 'Black Rifles Matter'? In Maine, Black Lives Matter Sign Shocks Tourists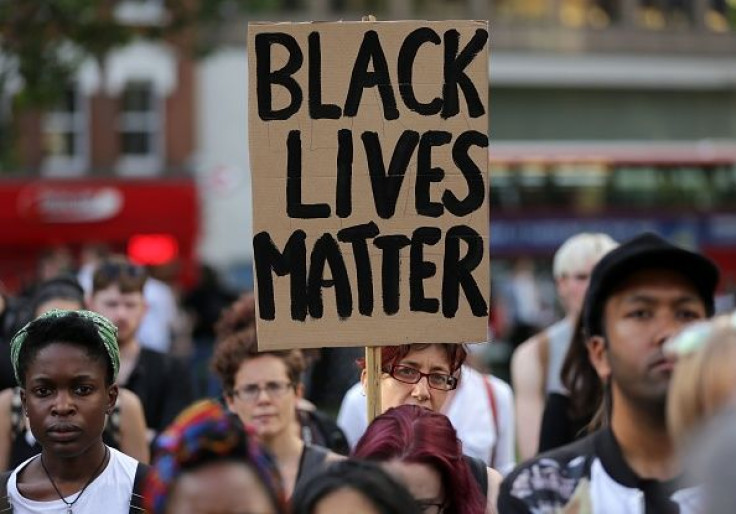 At times, a play on words can result in a hilarious joke but people in Maine were not laughing after seeing a sign that read "Black Rifles Matter" in the town of Boothbay Harbor. The message mirrors the name of the Black Lives Matter social justice movement, which protests police brutality against African Americans.
The creator of the sign, Linc Sample, told NECN the sign had nothing to do with race. He said he was inspired to create the sign after reading an ad in the local paper that supported the banning of assault weapons, Fox News reported Tuesday.
He said he only intended to bring gun rights to the attention of the public and used the phrase to have more of an impact. "If anything, they should be flattered I used the phrase," he told reporters. The sign reads: "Yes we have 'em. No you can't take 'em."
With its picturesque waterfront, the town of 2,165 residents is a summer hotspot. Tourists in the town didn't seem to agree with Sample. Boothbay Region Chamber of Commerce Director, Rick Prose, told reporters that had received several complaints from visitors.
"Some of these people have cut their vacation short and left early," Town Manager Thomas Woodin told New England Cable News.
Town officials said they can't take down Sample's sign because it is on his private property, the New York Daily News reported. One person placed a piece of cardboard under the sign that reads: "Black Lives Matter."
Sample said he changes the sign regularly and will soon replace the Black Rifles Matter sign with something else.
"It's my property, it's my sign. There's been some talk that I have hurt tourism. I don't believe that for a minute," he said.
© Copyright IBTimes 2023. All rights reserved.
FOLLOW MORE IBT NEWS ON THE BELOW CHANNELS