What Brad Pitt Didn't Like About Jennifer Aniston When They Were Married
Brad Pitt allegedly had some complaints about his ex-wife Jennifer Aniston.
When Pitt and Aniston got married, many were very happy because they were perfect for each other. At one point, he was the "Sexiest Man Alive" and she was America's sweetheart. Many were heartbroken when they announced their split.
Pitt was linked to model April Florio in 2003 when his marriage with Aniston became problematic. There were rumors that there was a romance between the two after they met in Greece. In an interview with Us Weekly, Florio shared some details about Pitt and Aniston.
"He hated his wife's chain-smoking. He also hated the fact that she liked to hang with her friends or just stay at home. He liked to go to parties more," Florio said.
She added that Pitt described Angelina Jolie as a "goddess" even before he dated her. Pitt and Jolie met and many believed they fell in love while filming "Mr. & Mrs. Smith" in 2004, a year before his divorce from Aniston.
Florio later denied her comments about Pitt and Aniston. Us Weekly claimed that they have the interview on tape.
"I literally went on the air to set the record straight. Well, I thought I did. I never expected to be in the middle of something like that," she told Mirror in 2016.
When asked about Jolie and Pitt's split, Florio said that she was "saddened" at the end of anyone's relationship. She added that she wished them nothing but the easiest transition into their new lives.
Pitt and Aniston have been linked together following their split from their exes, Jolie and Justin Theroux, respectively. An insider claimed that the things between the pair have been getting very serious and the "Murder Mystery" actress is reportedly considering to give her ex-husband another shot. The tipster added that Aniston was convinced that Pitt has returned to the "man she first fell in love with all those years ago."
Pitt has allegedly introduced Aniston to his six children with Jolie and they reportedly found her so "cool." However, according to other sources, the claims were not true. Pitt and Jolie's kids haven't met Aniston yet and they have no reason to.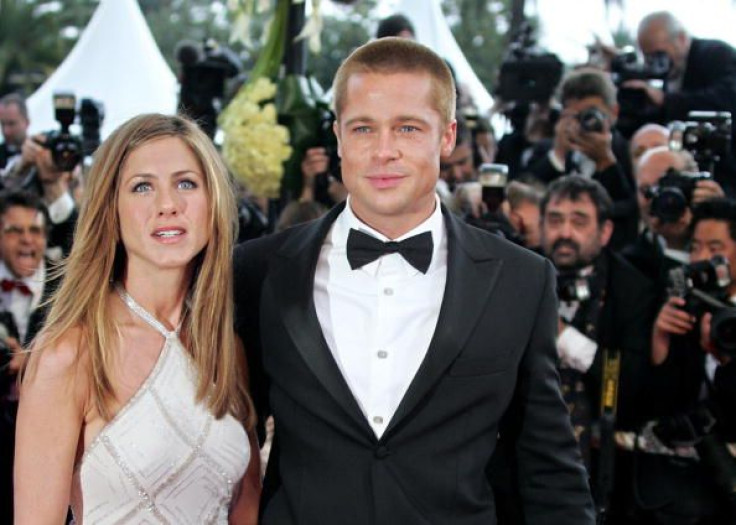 © Copyright IBTimes 2023. All rights reserved.