What Can You Learn From Chicago Steak Company's Business In COVID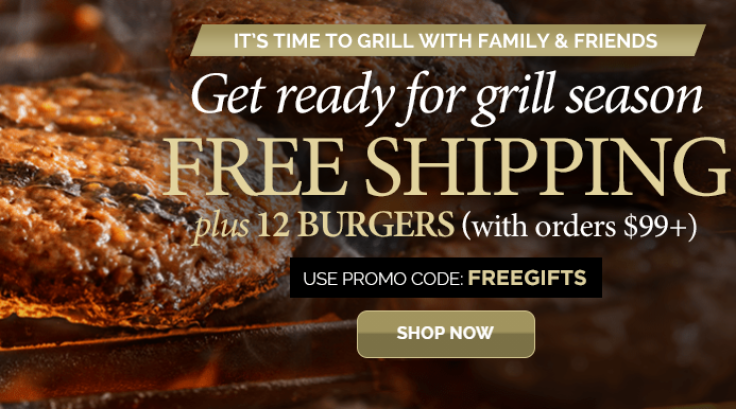 Due to the current situation, so many businesses, large and small, have been struck with a massive blow. Whether it is a pharmacy or a restaurant business, a lot of businesses had to change their working hours to discourage people from interacting and reducing the spread of the virus. Furthermore, social distancing made it difficult to increase or even maintain a steady profit. All of this led to many businesses closing down.
Despite all the losses, there have been a few that have improvised their business model with the current situation and are actually making the best use of people being stuck at home. As it gives people more time to do other stuff rather than just routine chores and office work, people at home are able to experiment with things more and that is exactly what some businesses have offered people. Chicago Steak Company is one of them.
It is no secret that Chicago Steak Company has USDA Prime Beef which only makes up 2% of the beef produced in the entire USA. So, when a steak company with such a reputation is able to deliver steak at your doorstep while keeping COVID SOPs in mind then this feels like you can finally have a feast in your own home. Chicago Steak Company already has a protocol to maintain the quality of the steak irrespective of where they are delivering.
In order to uphold their title of having the best steak, the Chicago Steak Company has strict rules about packaging and delivering the meat. First, the meat is hand-cut and the best cut meats, with the perfect marbling, are then stored to age. After aging them through a technique that they have followed for over a century, the steaks are flash-frozen and then packed in vacuum-seal bags. This makes sure that the flavor and freshness of the steaks are maintained. This way, the people are able to enjoy their steaks wherever they live without compromising on the taste and quality.
The delivery of the mail-order steaks can be challenging at times, especially in hot weather, but since the company stores its steaks in a dry ice cooler, this problem has been overcome. Another hurdle that the business faced at the start was giving a steak delivery without human contact. This meant that if the delivery guy was to leave the steak at the doorstep, then there were chances that the meat would spoil. Furthermore, if there was contact between the delivery guy and the customer there was a chance that either of them might infect the other. So instead, the delivery guy contacts you and confirms your availability, meaning that you will be delivered a steak when you are ready to receive it.
Of course, there is a question about what do you do with high-grade meat, and not ruin the flavor by cooking it the wrong way. The answer to that is simple, you go to the website of the company and there you will find the educational section of the site called Steak University. This will grant you access to a whole lot of recipes for steaks and articles on how to prepare your meat or cut your meat.
The fact that you can actually have a gift card that you can gift to someone instead of the steak makes Chicago Steaks Company's home delivery during COVID-19 business all the more special during the time of holidays or on birthdays.
To be fair, Chicago Steak Company is not doing something that no other company has been unable to do, but the good thing about them is that they continued to provide their customers with a variation of services. Innovation is key and businesses need to keep in mind that there are several ways that they can appeal to their customers. People will try something new as long as it gives them pleasure or some sort of activity or even hope in these difficult times.
This business approach has helped companies such as Chicago Steak Company maintain good business even when the Coronavirus made it very difficult to progress. Understanding the needs of the customer, making a promise and then delivering on that promise is what the Chicago Steak Company is doing and is constantly building a loyal set of clients.