What Is Chappaquiddick? Trailer Relives Ted Kennedy, Mary Jo Kopechne Tragedy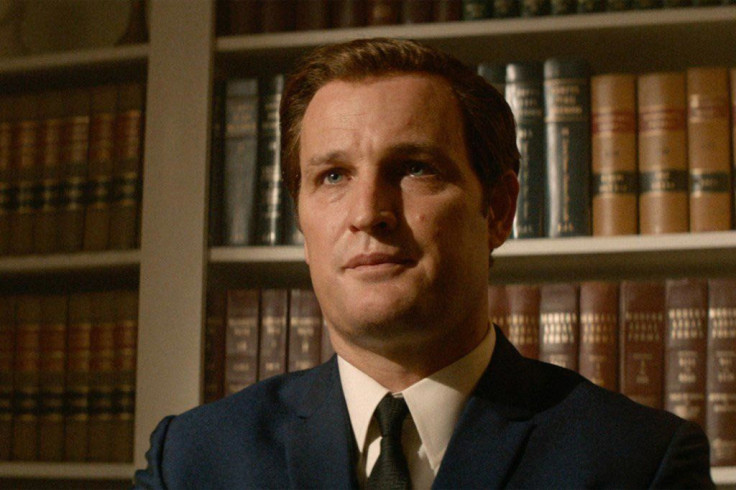 On July 18, 1969, Massachusetts senator Edward "Ted" Kennedy was part of an incident that would haunt him for the rest of his lengthy political career. The death of Mary Jo Kopechne in a car accident that Kennedy himself survived cast a shadow large enough to get its own Hollywood movie. People got the exclusive first trailer for "Chappaquiddick," an upcoming biopic starring Jason Clarke, Kate Mara and Bruce Dern about the incident.
On that night, Kennedy hosted a party on Chappaquiddick Island, Massachusetts, as a sort of reunion for former members of his brother Robert Kennedy's 1968 presidential campaign team, according to History's account of the incident. The 28-year-old Kopechne, one of the several former "Boiler Room Girls" from the 1968 campaign, was present at the party. Shortly after 11 p.m., Kennedy and Kopechne left in a car driven by Kennedy to, in his words, drive to the ferry landing nearby to get on a boat to Martha's Vineyard. Kennedy took an unexpected turn onto an unpaved road, missed an entrance to a wooden bridge and drove into poucha Pond.
Kennedy survived the crash and always claimed he attempted (but failed) to save Kopechne from the car. She drowned in the pond. Kennedy enlisted help from others at the site of the party to rescue Kopechne, but their efforts were in vain. It took him 10 hours to report Kopechne's death to authorities, which caused a great deal of suspicion towards him. He pleaded guilty to leaving the scene of the accident on July 25 and had his license suspended for a year. In a televised statement, the married Kennedy denied having an improper relationship with Kopechne and continued his political career after an outpouring of support from his constituents.
Called the last real member of the Kennedy dynasty by NPR upon his 2009 death, Kennedy had designs on the 1972 Democratic presidential nomination. Though he stayed in the Senate until his death, the Chappaquiddick incident ended his best shot at becoming the second Kennedy president, after Robert Kennedy's assassination ended his 1968 campaign. The Democratic nomination went to George McGovern, who lost in a landslide to Richard Nixon.
Kennedy's presidential aspirations were not over, however, as he made the unusual decision to primary incumbent Democratic president Jimmy Carter before the 1980 election. His campaign never really got off the ground, resulting in an easy nomination for Carter, who ended up losing the general election to Ronald Reagan.
Opponents of Kennedy wielded Kopechne's death at Chappaquiddick as a cudgel against him for the entirety of his career afterward. The trailer for "Chappaquiddick" depicts a haunted Kennedy struggling with the weight of his actions, while the rest of the family mulls using their considerable political clout to help him avoid more serious charges. "Chappaquiddick" will be released on April 6, 2018.
© Copyright IBTimes 2023. All rights reserved.