What Did Wyatt See On 'The Bold And The Beautiful?' Darin Brooks Talks Cliffhanger Before Hiatus
New episodes may no longer be filming of "The Bold and the Beautiful" due to COVID –19, but the cast is certainly eager to get back to set so they can also find out the answers to some big questions about what happened on the CBS soap before the unexpected hiatus.
In an interview with soaps.sheknows.com, Darin Brooks, who portrays Wyatt Spencer on the show, discussed the huge cliffhanger the show left off on back in April. Fans watched as he came in the front door of his beachside home and with a look of horror, asked someone what they were doing before the screen cut to black. Fans know that previously, Sally (Courtney Hope) and Penny (Monica Ruiz) were trying to drag an unconscious Flo (Katrina Bowden) and hide her so they could keep their secret about Sally's "terminal illness." While we don't know is what exactly Wyatt saw, Brooks did tease that whatever it was didn't necessarily mean a future for Sally and Wyatt was not still in the cards.
"It's a soap opera, anything can happen," he told the website. "We're at the beck and call of the writers. But it's hard, like, how do you come back from that? Of course, there's lying and betrayal and...four months later everyone's all good again!"
Among the characters who have done terrible things on the show and found forgiveness in a similar time frame were Flo, whom almost everyone has forgiven but helping keep Beth away from Hope (Annika Noelle) and Liam (Scott Clifton) for nearly a year because she donated a kidney to Katie (Heather Tom), and Wyatt's own mother, Quinn (Rena Sofer). Among her many antics and crimes were trying to kill Deacon Sharpe, kidnapping Liam when he had amnesia and various other assaults. However, she has since mellowed somewhat following her relationship with Eric (John McCook), and everyone except Brooke (Katherine Kelly Lang) has seemed to forgive her as well.
However, if the actors get any say in the storylines their characters have in the future, Quinn could fully embrace her dark side once more—as Brooks revealed that he and Sofer both would love for her character to possibly return to her old ways.
"Rena and I love the banter between those two," he said. "Lately, Quinn has been on the up-and-up, so she hasn't been meddling so much or creating chaos. So their relationship has gotten closer. But between Rena and me, we talk about how we'd love to be bad again!"
"The Bold and the Beautiful" airs weekdays at 1:30 p.m. EDT on CBS.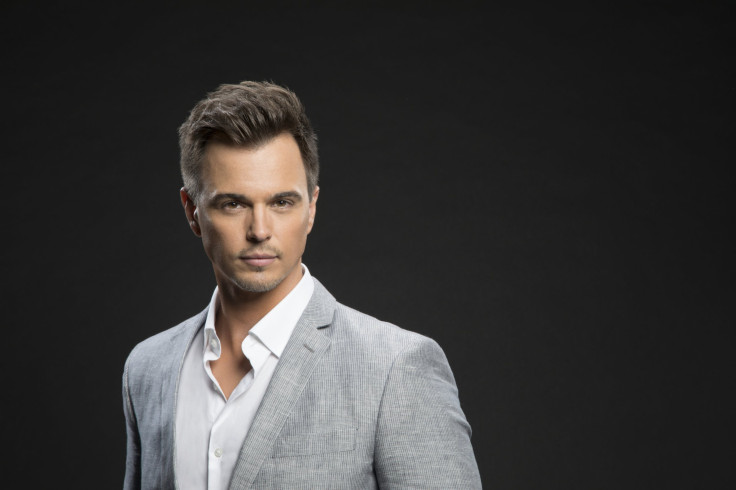 © Copyright IBTimes 2023. All rights reserved.