What Happened To Corporate America's Mountain Of Unused Cash?
Psst: You'll like the answer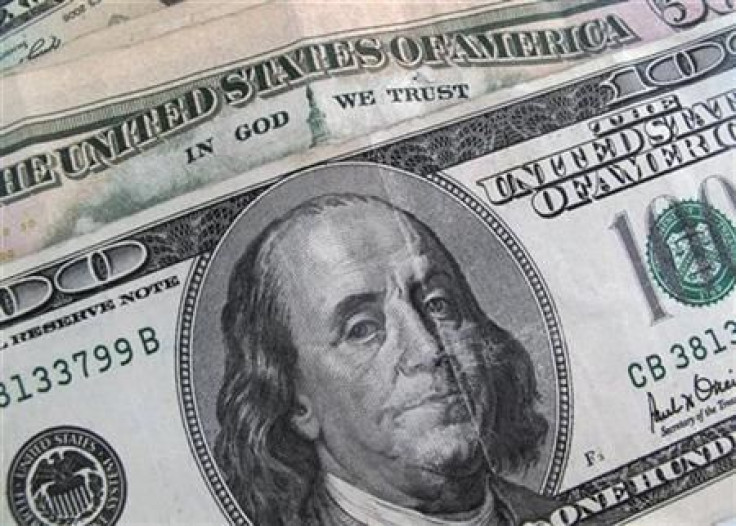 That massive pile of cash corporate America has been sitting on for years is shrinking, and the reason bodes well for the nation's economy.
For over two years, regulators, public officials and pundits have been denouncing corporations for 'hoarding' cash. Their story line has been that the economy will turn around only if companies would start spending that cash, said Anthony Carfang, partner at Treasury Strategies, a treasury and liquidity consulting firm.
The notorious cash kings -- Apple Inc. (Nasdaq: AAPL), Microsoft Corp. (Nasdaq: MSFT), Cisco Systems Inc. (Nasdaq: CSCO), Google Inc. (Nasdaq: GOOG) and Pfizer Inc. (NYSE: PFE) -- had an aggregate of $276 billion of cash on their balance sheets by the end of 2011, up from $207 billion in 2010.
But that's changing. The most recent quarterly flow of funds report released by the Federal Reserve last Thursday provides evidence that corporations are feeling more comfortable with investing.
According to the Fed report, total corporate cash at the end of last year declined by nearly $500 billion. The 2011 year-end number was revised downward from $2.23 trillion to $1.74 trillion.
More significant than the number itself, however, is the change in the trend. Before the revision, the Fed showed corporate America's liquid assets rising nearly every quarter since the recession ended, reaching a record $2.23 trillion at the end of 2011. With this latest revision, the so-called money on the sidelines has not soared to unprecedented levels. Instead, it has remained stuck around 11 percent of gross domestic product since 2004.
The big cash pile isn't shrinking because corporations are losing money. In fact, they're doing quite well.
After-tax corporate profits rose 8.5 percent last year to $1.58 trillion on a seasonally adjusted annual basis. This was a record both in nominal terms and relative to GDP. In fact, corporate profits have been continuously breaking both of these records since the fourth quarter of 2009. According to the Bureau of Economic Analysis, U.S. corporate profits grew another 14.7 percent on a year-on-year basis in the first three months of 2012.
Industry experts say that as companies become more profitable, a declining cash pile could suggest that they are finally confident enough to put the money to work.
Three or four years ago, when the market was falling, nobody knew how far it was going to fall, and a lot of companies were hunkering down, and cash was much more important, said Michael Rellihan, associate principal at REL Consulting, a division of The Hackett Group Inc.
Companies have weathered that storm, and, now that they've been through that, companies are willing to spend their cash today toward growth opportunities because they kind of know where the bottom is, Rellihan said.
REL Consulting's analysis shows companies are now reinvesting in anticipation of growth, with annual capital expenditures up nearly 25 percent in 2011 to prerecession levels.
Companies like earth-moving equipment maker Caterpillar Inc. (NYSE: CAT) and Ford Motor Co. (NYSE: F), the second-largest U.S. automaker, have announced plans to build new plants in the U.S. and hire more employees. Caterpillar plans to increase capital expenditures by 50 percent in 2012, to $4 billion, compared with $2.6 billion in 2011, according to company filings.
Here's a look at the trend in capital expenditures by industry:
© Copyright IBTimes 2023. All rights reserved.