What Happened With Justin Bieber And Selena Gomez? Why He Probably Quit Instagram Over Ex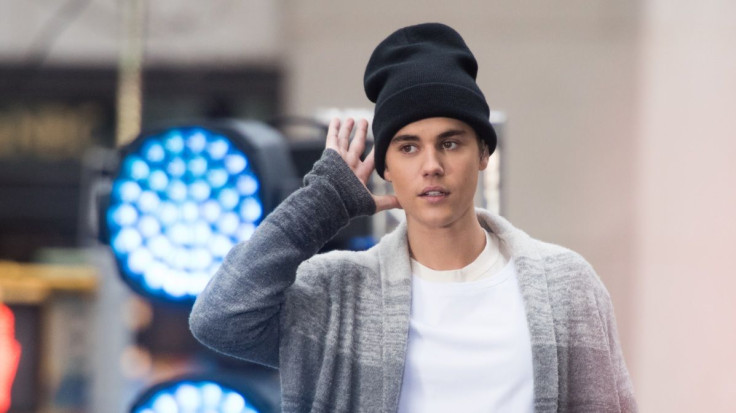 "What Do You Mean" singer Justin Bieber wasn't kidding when he threatened fans with deleting his Instagram account. The star was trolled by his millions of followers when he started to post pictures with his reputed girlfriend, Sofia Richie. After he asked more than 77 million people to stop with the naysaying, things escalated when ex Selena Gomez got involved. But let's start at the beginning.
Originally, Bieber threatened to make his account private is people didn't respect his wishes. "I'm gonna make my Instagram private if you guys don't stop the hate," he wrote. "This is getting out of hand, if you guys are really fans you wouldn't be so mean to people that I like."
At the time this article was written, his account was still deactivated. Fans who visit his profile will be greeted with the following message: "Sorry, this page isn't available. The link you followed may be broken, or the page may have been removed. Go back to Instagram."
Bieber, 22, hasn't issued a statement on why he deleted his account, though it seems likely it's because of his feud with Gomez. She essentially defended his fans, known as Beliebers, after he asked them to respect his boundaries. One of his last tweets, which is already outdated, said the only social media platforms he uses are Twitter, Instagram and Facebook.
While Bieber asking his fans to respect Richie was controversial enough, things became inflamed when Gomez involved herself. "If you can't handle the hate then stop posting pictures of your girlfriend lol — it should be special between you two only," she wrote. "Don't be mad at your fans. They love you. They were there for you before anyone."
The two briefly exchanged virtual blows with Bieber ultimately accusing Gomez of cheating on him with former One Direction member Zayn Malik. "I cheated … oh I forgot about You and Zayn?" he said.
It's not the first time Bieber has expressed frustration with his celebrity status. The "Love Yourself" singer said he wouldn't take photos with his fans any longer in public. "I feel like a zoo animal, and I wanna be able to keep my sanity," he wrote on Instagram at the time. "It has gotten to the point that people won't even say hi to me or recognize me as a human."
Follow me on Twitter @mariamzzarella
© Copyright IBTimes 2023. All rights reserved.
FOLLOW MORE IBT NEWS ON THE BELOW CHANNELS