Who Is Sofia Richie, Justin Bieber's Rumored Girlfriend? 6 Things To Know About Nicole's Little Sister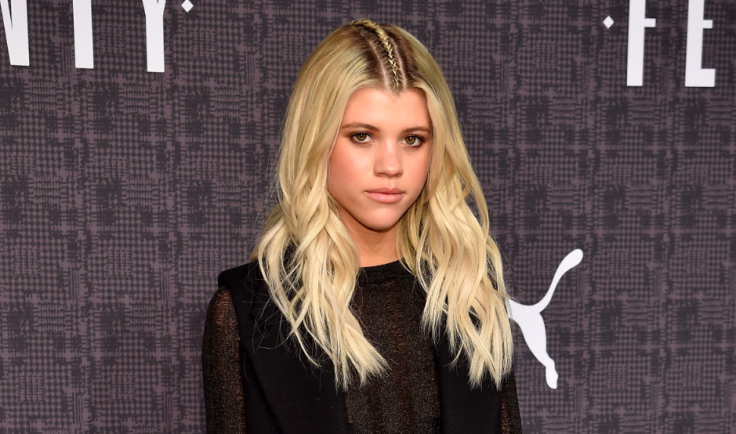 "Love Yourself" singer Justin Bieber might have a new love interest if the rumors are true. The pop star was spotted holding hands in Laguna Beach, California, with socialite Sofia Richie. To get acquainted with the possible new girlfriend of Bieber, 22, find out some fast facts about her.
1. She has famous family members. Richie, 17, is the sister of reality star turned fashionista Nicole Richie, who was famously best friends with Paris Hilton. That also makes her the daughter of "Hello" singer Lionel Richie.
2. Richie is a model. She signed on with Madonna's junior clothing line Material Girl. "I am a Madonna obsessor since I was 5, so it's insane that this is happening," she once told People Magazine.
3. She looks up to her sister as her style icon. "She's really honest," Richie told People Magazine about Nicole. "Other people are afraid to hurt your feelings, so they'll tell you something's cute when it isn't, but she'll be like, 'No, discard that.'"
4. Richie has more than 1 million Instagram followers. While that pales in comparison to Bieber's 77.4 million, she garnered hundreds of likes and comments from her fans.
5. She used to want to be a singer, but her father said, "No." Now, she's happy about that decision. "I was determined that I was so ready, and I was in the perfect spot to do all these crazy things," she said. "But I just needed to grow up and learn about life and that wasn't going to be as easy I thought it was going to be."
6. Like any other teenager, she has curfew. If Richie goes out with her friends she has to be home by 11 p.m.
Follow me on Twitter @mariamzzarella
© Copyright IBTimes 2023. All rights reserved.