What Happened To Lauren Jauregui? Fifth Harmony Singer Cited For Possession Of Marijuana, Not Arrested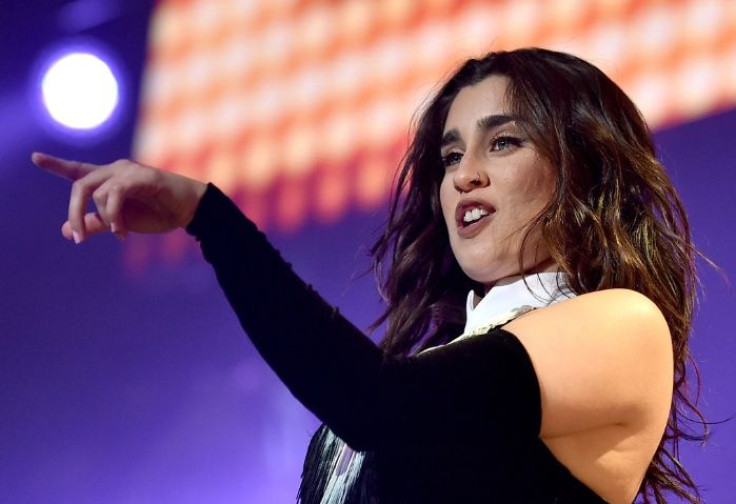 Fifth Harmony singer Lauren Jauregui was not arrested for weed, like it was erroneously reported. The star was cited for possession of marijuana.
Jauregui, 20, was busted with weed Tuesday at TSA checkpoint in Dulles Airport, TMZ reported. A TSA agent discovered a bag of marijuana in her carry-on luggage. The "Work From Home" singer was headed to Brazil for a concert.
"Lauren Jauregui was not arrested and detained as reported, but simply given a citation for possession of marijuana and released on her own recognizance," Dina LaPolt, the attorney for Fifth Harmony and Jauregui told E! Online Wednesday. "She will address the matter appropriately through the legal system. This will not interfere with any future scheduled performances or activities."
Singer JoJo tweeted support for Jauregui. First she wrote "Free Lauren" and then "legalize it."
Jauregui did not respond to her citation on Twitter. Before her citation, the singer tweeted about President-elect Donald Trump. "My heart goes out to every innocent man, woman, and child that has had their life turn to terror because of greedy men's quest for legacy," she wrote Tuesday. "Life imitates art, America has become a reality TV show… that happens to be the super power of the 'free world' lol." Her message was liked more than 40,000 times by her 2.48 million followers.
The singer also tweeted about Aleppo, where the Syrian government has been executing civilians. She shared a story from The Daily Beast that said 20 women committed suicide so they would not be raped. "Read what I just retweeted. READ about the people who have been labeled terrorists.. what they're enduring while we eat our daily bread," Jauregui penned. That message was also well-received with her followers, garnered more than 32,000 likes.
Follow me on Twitter @mariamzzarella
© Copyright IBTimes 2023. All rights reserved.