What Happened To Paul Swenson? Utah Blogger's Missing Husband Found Dead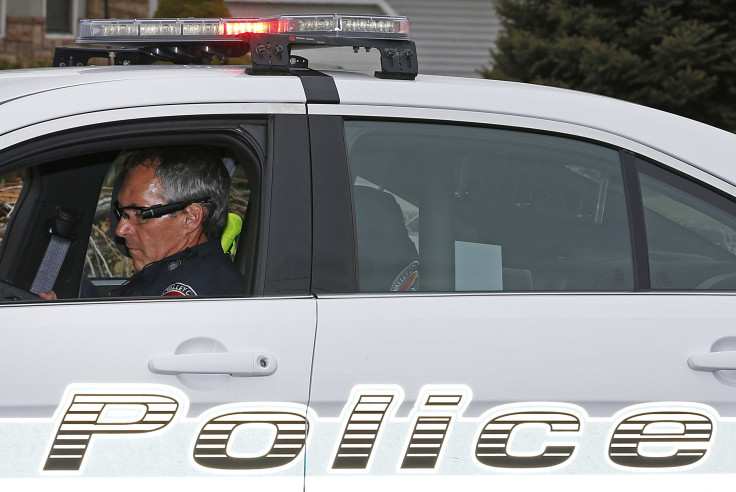 The husband of Utah blogger, Ashlee Swenson, was found dead Sunday, weeks after he went missing. His body was found floating in Mill Creek in South Salt Lake, Utah, reports said. Paul Swenson, 30, disappeared in late July after acting strangely for days, his family said.
"Our family has learned the heart-wrenching news that the body of our beloved Paul Heiner Swenson has been found. We are deeply pained to have our most dreaded fear confirmed. We have been working with law enforcement closely over the past weeks as they search for answers. Thank you for your prayers for Paul and our whole family. We are asking for privacy as our family takes the time to absorb this tragic news and to mourn. We want to express our deepest gratitude to you as our community. Your support has lifted us. Please pray for us. #lovelikepaul With love, Ashlee Swenson, Reed & Maryanne Swenson, John & Tresa Martindale," his wife wrote on her Instagram account.
The cause of Swenson's death remains unknown and police are investigating it. Swenson was last seen on July 27, and authorities found his car, a black 2016 BMW X6, the morning after he was reported missing "under suspicious circumstances," near an elementary school in Salt Lake's Glendale neighborhood, People magazine reported.
Local media reports said that Swenson's body was in "poor condition," and an initial autopsy found no sign of trauma. Toxicology and other lab tests are yet to be conducted.
American Fork Police Sgt. Josh Christensen had said before Sunday that they had no clue as to what may have happened to Swenson and what prompted him to leave his house.
"We had multiple theories running through our mind, none of which we were able to substantiate. So we still had an open mind on any different direction this could go. We actually all felt pretty confident that we were going to find him alive. It wasn't like we expected this by any means," he said.
Since Swenson disappeared his wife has been posting photos of him and the family on her social media account, giving everyone updates about the investigation into her husband's disappearance.
In a heartfelt post, Swenson's wife wrote before she learned of his death.
"It's now been 17 days, the latest update... we are still searching. We are following every lead that comes our way. Our amazing team of investigators and detectives are working around the clock. We won't stop till we #findpaulswenson 'You do not get to choose the events that come your way nor the sorrows that interrupt your life. It will likely be a surprise to you, catching you offguard and unprepared. You may hold your head in your hands, lament your weak condition and wonder what you ought to do. To suffer, that is common to all. To suffer and still keep your composure, your faith, your smile, that is remarkable. Pain will change you more profoundly then success or good fortune. Suffering shapes your perception of life, your values and priorities, your goals and dreams. Your pain is changing you.' -pastor David Crosby #bringpaulhome #lovelikepaul"
© Copyright IBTimes 2023. All rights reserved.