What Happened To Rich Piana? Girlfriend Chanel Jansen Instagrams Amid Overdose Rumors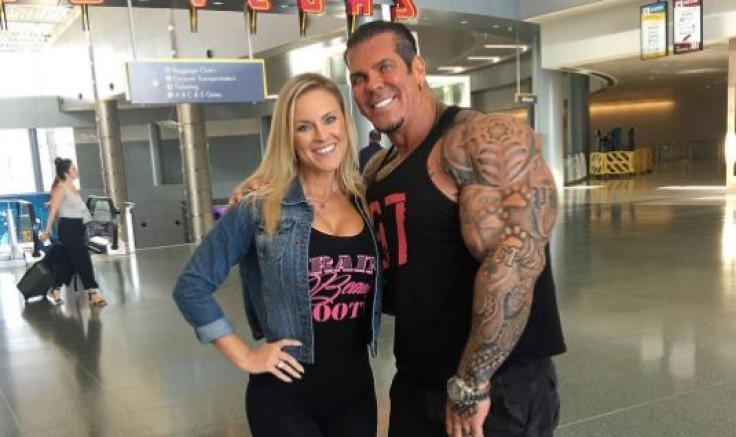 Bodybuilder Rich Piana was found unresponsive in Florida Monday, TMZ reported. He fell and hit his head, his girlfriend, fitness model Chanel Jansen, told the publication. It was erroneously reported 46-year-old Piana died.
Jansen attempted to give her boyfriend CPR. When medical personnel arrived they rushed him to the hospital. He was placed in a medically induced coma.
Rumors swirled that Piana died from an overdose, but Jansen cleared up the scuttlebutt on Instagram. The posted a picture of them posing next to each other.
READ ALSO: Study: Number Of Opioid, Heroin Overdose Deaths Far Higher Than Recorded
"I will not be posting any updates after this until further notice. I just want to be clear [Piana] is STILL ALIVE," she wrote. "All myself and his family are asking for is POSITIVE thoughts, prayers, and love. PLEASE I'm BEGGING you all to have some respect and realize how EXTREMELY difficult this is for us. Thank you to all of you staying positive and sending well wishes, prayers, and love. We appreciate it more than you will ever know."
While there was no official report Piana overdosed, publications like Terez Owens and The Sun reported that was the cause for his collapse. Neither, however, are considered beacons of truth.
Terez Owens cited a "close source from the gym" Piana went to in Venice, California, and wrote, "…Besides steroids, Rich would inject himself with oils to enhance his muscles as it just wasn't steroids. We also are hearing it was Opiates that got the better of him."
MORE: Synthetic Marijuana Overdose Of More Than 150 People In A Week Overwhelms Medical Services
Piana is open about his steroid use and once said it was necessary to compete in body building. "If you have the choice to stay natural or do steroids, stay natural. There's no reason to do steroids, you're only hurting your body, you're hurting yourself," he said in an April 2016 YouTube video. "If you want to become a professional bodybuilder, guess what – you're probably going to have to f---in' do 'em. You're not going to have a choice."
Piana, a former Mr. California, is popular on YouTube, with his videos garnering millions of views. He's also popular on Instagram, where he has 1.2 million followers. His last post was from Thursday, which is odd since reports said he was hospitalized Monday.
This is a developing story. Please check back for updates.
Follow me on Twitter @mariamzzarella
© Copyright IBTimes 2023. All rights reserved.