What Happens To Comedian Bill Cosby's Career If He Is Convicted Of Sexual Assault Charges?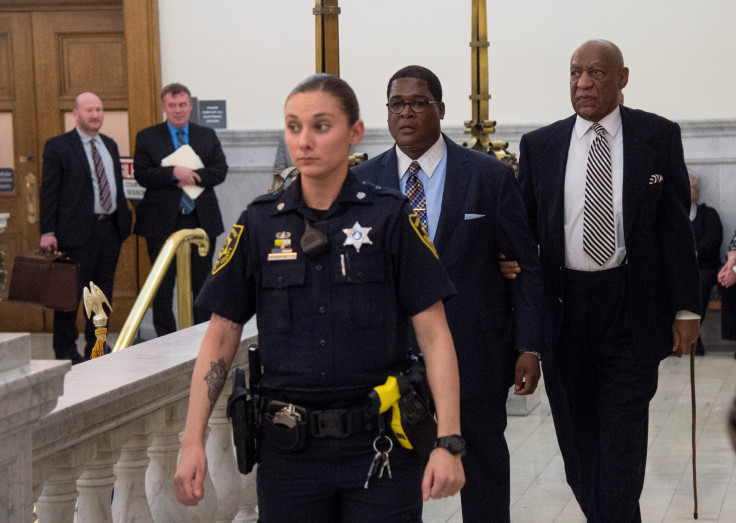 While dozens of women have accused comedian Bill Cosby of sexual harassment, wiping out his 'America's Dad' reputation, his future depends solely on one particular accuser — Andread Constad — as his trial begins Monday in Norristown, Pennsylvania.
Read: Bill Cosby Net Worth As Jury Selection For Sexual Assault Trial Begins
Cosby 's trial dates back to charges when he allegedly drugged and raped a then Temple University employee, Andread Constad in 2004. Constad, who accused Cosby sexually assaulting her at his home outside Philadelphia, is the only woman whose complaint has resulted in criminal charges.
The 78-year-old comedian's family, as well as his co-stars, have largely come out in his support, NBC News reported.
Cosby who always maintained silence after the charges were pressed against him, spoke for the first time after nearly two years. In an interview with NPR, Cosby spoke about his career, "I miss it all and I hope that day will come. I have some routines and storytelling that I am working on."
"I think about walking out on stage somewhere in the United States of America and sitting down in a chair and giving the performance that will be the beginning of the next chapter of my career," he added.
However, it would be quite difficult for Cosby to revive his career after such a huge downfall. Michael Bilello, who heads Centurion Strategies, a PR, and crisis management shop, said, "If he [Cosby] wants to have his final chapter written the way he wants to be recalled, he has to engage the public."
"Perhaps something social media-based, an open forum for maybe two hours, taking all questions -- and having a moderator who's not a celebrity," he added.
Meanwhile, Cosby will face a jury comprising of seven men and five women gathered for a criminal trial that could last for at least two weeks.
Read: Who is Andrea Constad? Former university employee has accused her 'mentor' Bill Cosby of sexual assault
Among his supporters are his family members as well as his co-stars who pledged to stand by him during his trial.
Phylicia Rashad, who played Cosby's wife on the NBC sitcom The Cosby Show, is likely to stand by him during the trial, an NBC report stated.
In a 2015 interview, Rashad said she believed Cosby was the victim of a scheme to end his career, although she never directly commented on the allegations made by almost 60 women accusing Cosby of drugging and raping them.
Apart from Rashad, Cosby's other co-stars, Keshia Knight Pulliam, who played his daughter Rudy, and Malcolm Warner, who played his son Theo, are also expected to attend his trial, the report added.
Speaking about his actual family, a source said the comedian's wife, Camille Cosby, always stood by him since the sex assault allegations broke. "Never, not one time did she abandon him," the source told the Telegraph. However, it is unclear if Camille would be present in the Pennsylvania courtroom given she has never attended any of her husband's pre-trials.
Some of the women who accused Cosby of sexual misconduct are expected to be present for the court proceedings. "I haven't seen him since 1969. I hope he makes eye contact because I'd love to look him in the eye and stare him down," Victoria Valentino, 74, who accused Cosby of drugging and raping her in Los Angeles nearly five decades ago said, NBC News reported.
"I'm just looking forward to our day in court. Even though this is for Andrea, it's kind of collectively for all of us," Janice Baker-Kinney, a former Reno bartender who alleged Cosby gave her a pill and sexually assaulted her in 1982, was quoted in the report.
If convicted, Cosby faces up to 10 years in prison.
© Copyright IBTimes 2023. All rights reserved.