What Kate Middleton And Prince William Did In Ireland That Left People In Tears
Kate Middleton and Prince William apparently brought a lot of emotion to their trip to Ireland. The couple was visiting the Gaelic Athletic Association Club when they broke royal family history.
The purpose of the GAA is to promote indigenous Gaelic games, something that Middleton and William took part in with training drills and some of the sports activities.
"Symbolically it's a massive deal for us," secretary of the GAA club Conor McGauran said. "The royals have never set foot in a GAA club before."
"It's hugely emotional for us," he said.
McGuaran stated that while people have visited the area before, they've never joined up with the GAA club before. He states that the fact that the royal couple getting involved with them is a huge statement about their desire to reach out and to "connect even further with the community of Ireland, not just parts of Ireland or the hierarchy."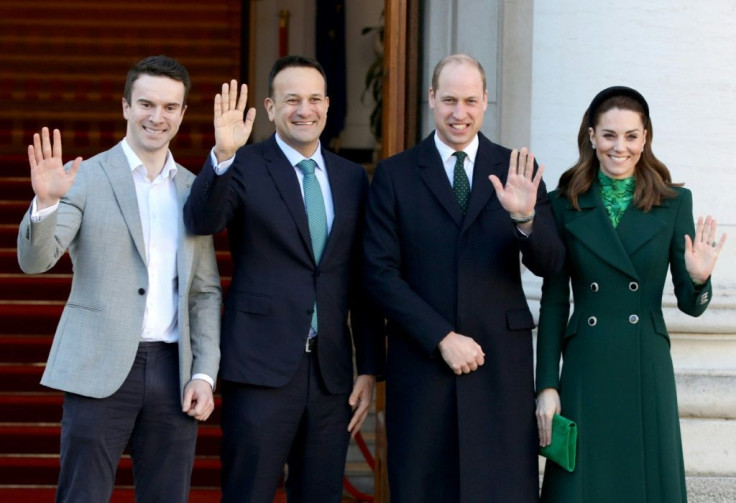 The royal couple even managed to impress the crowd with their athletic abilities, according to the Irish Mirror. Middleton showed some impressive skills in hurling while William showed off his juggling skills.
Kate Middleton and Prince William's Ireland visit came to a close on this third day with the GAA event. Their trip previously took them to Dublin's Guinness Storehouse, where William got a lot of negative attention for making jokes about the coronavirus. The Duke of Cambridge, at press time, hasn't yet spoken up about the matter.
© Copyright IBTimes 2023. All rights reserved.