What Is Lanistar? A Guide To The Fintech Market's Influencer-Backed Virtual Payment Card
If you've spent any time on social media, there is a very reasonable chance you've heard of Lanistar. A bold and flashy virtual payment solution being backed by some of the world's biggest social media influencers, Lanistar has certainly made a name for itself after appearing on the market in 2020.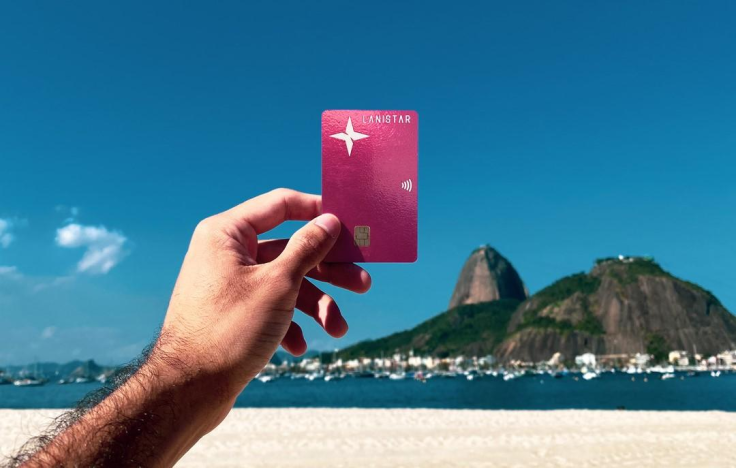 But what exactly is Lanistar? And does it live up to the hype it has generated online? This is what we will be discussing in this article. Our objective- to assess whether Lanistar is an app worth downloading for you.
Lanistar Ltd - An Introduction
Lanistar is a fintech startup offering virtual payment solutions via its app and accompanying virtual payment card. With the Lanistar virtual card users can make purchases both in-person through solutions like Google Pay and online, with the app able to track purchases, send and receive funds, and more.
The Lanistar app can be used to cover almost all daily financial needs, while also offering different solutions in different regions based on the needs of customers around the world.
Lanistar Card Meaning
There are multiple reasons behind the name Lanistar, though the first and most pop culturally precipitous is that of the fictional Lannister family- ambitious, independent, and always willing to pay their debts.
Which Regions Is Lanistar Available in?
At the time of writing this article, Lanistar is available in both the UK and Brazil. 2023 is set to see Lanistar expand beyond these two territories, with plans for Lanistar to extend across other parts of Latin America, the USA, Canada, and other European nations.
What Do You Get With A Lanistar Account?
Once you've signed up with Lanistar, users are given their own online account and virtual card. The online account, which comes in the form of an app, is where users will be able to monitor and control their finances, with a variety of features in place to help users make the most of their money.
Lanistar Card Features
As of the writing of this article, three of the biggest features of the Lanistar app are the real-time transaction history, PIX functionality, and Google Pay operability.
The real-time transaction history let's Lanistar users keep track of their spending as it happens, with the transaction history providing an excellent tool for financial responsibility. PIX, a payment solution available in Brazil, lets users make payments through the Lanistar app using their smartphone, scanning a QR code via a smartphone camera to complete a purchase.
Google Pay though currently only available in Brazil, demonstrates another fantastic solution for making payments with Lanistar, especially in person. Just load your Lanistar card into your Google Wallet, hold your phone against a card reader, and you're done!
Payments made with Lanistar are all protected by 3DS security, which comes courtesy of Lanistar being a virtual card built on the Mastercard payment processor system. This also means that Lanistar payments are accepted anywhere that accepts Mastercard: an estimated 38 Million outlets.
Physical Lanistar Cards?
While physical cards are set to become available, as it stands, Lanistar cards are exclusively virtual. This is a bold move from Lanistar, considering that physical plastic cards often come as standard, however, the choice to not release physical cards is a noble one.
Lanistar Reduces Plastic Waste With Virtual Payment Cards
It has been made clear by Lanistar that environmentalism is one of the key causes that they champion. Finding ways to help the environment, or minimise their impact on it, is what has led Lanistar to many of their innovations, including the choice to make their cards virtual as standard.
Statistics suggest that, on average, the world produces 400 Million tonnes of plastic per year. These plastics damage our oceans, forests, and many local communities, with these plastics often compiling over time due to being an inorganic material.
Is Lanistar Legit?
The Lanistar app is safe and free to download in the UK and Brazil. The app is still under development with many new features to come, meaning that downloading the app now puts you in with a chance of being one of the first to experience these exciting developments.
To get involved, follow the links below:
Website: https://www.lanistar.com
Instagram: https://www.instagram.com/lanistar/