What Is Mamming: Check Out The New Craze Taking Over The Internet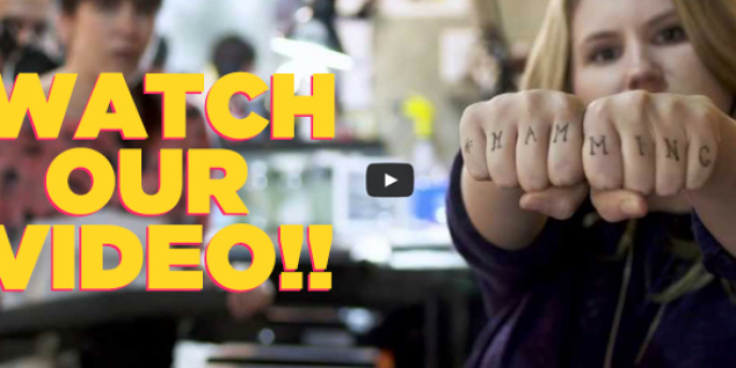 Forget planking: Mamming is the new Internet craze that aims to have women put their breasts on practically anything in order to inspire others to get mammograms, this being Breast Cancer Awareness Month. The mamming fad, the brainchild of New Yorkers Michelle Lamont and Michelle Jaret, is supposed to promote early detection of the disease.
Lamont, a breast cancer survivor, told the Daily Mail, "Overall the response has been very positive, although there have there have been some people wondering how a campaign like this is going to 'cure' breast cancer. When I was sick, I asked my doctors about a cure — one actually told me the best cure we have is prevention."
According to Lamont and Jaret's site Thisismamming.com, "#Mamming is the act of laying your (clothed) boobs on a flat surface. Like a counter. Or a bench. Or the body of a person who is #planking."
Whether from concern about breast cancer or other motives, three men recently pledged they would donate $20 for breast cancer awareness for every girl that would let them motorboat their breasts. Though some like The Huffington Post have accused them of disgracing a subject that is already over-sexualized, the idea behind it proves to be similar to mamming: promoting awareness for a worthy cause.
© Copyright IBTimes 2023. All rights reserved.