What Meghan Markle Needs To Let Prince Harry Do As A Father
They are set to become parents any day now, but a marriage consultant is warning the Duke and Duchess of Sussex, specifically Meghan Markle, that they need to make sure they allow one another to be the kind of parent they each want to be to their child.
In an interview with Express UK, Sheela Mackintosh-Stewart warned the royal couple that they need take time to adapt to their new role as first-time parents and that they need to allow one another to do things the way they choose, or it could hurt their marriage in the long run.
"Meghan and Harry have thus far led their lives as equals and enjoyed activities centered around their love for each other," she said. "But when the baby arrives, the couple will start to assume different and not always complementary roles."
"The biological hardwiring of gender differences in parenting will also start to surface," she added.
Among the ways things will change for the pair will be the way they each adapt to their child emotionally, something that Markle, in particular, may struggle with, as most women tend to find fault in their male partners, who tend to take things more slowly on that side.
"Mothers often 'fall in love' with their child who soon consumes her waking thoughts in the way that her husband used to," she said. "She will also assume that her partner feels the same towards the baby. Yet while most men are ecstatic about fatherhood, paternal love can be different as fathers are not evolutionarily wired in the same way—their love is more of the slow burn variety."
"Many women feel very disappointed by this and inevitably this causes tensions. Fathers often need positive reinforcements to help them bond with the baby," she added. "It might help for Meghan to praise Harry when he does things right in order to bolster his confidence with handling the baby. Inevitably Harry will not do it the way Meghan wants, but it's important to let him be the father he wants to be."
She also warned that the couple should make time for themselves as well since having a first child is often the most stressful time in a marriage.
"It is therefore important that Meghan and Harry stay connected, practice 'love-in-action' strategies and react to the changes positively," she said.
Of course, it appears the couple may already be prepared to take care of themselves and their marriage as well because it has previously been reported that they did invest in a three-day "babymoon" trip that cost £33,000.
The excursion was to Hampshire, where they stayed at the Heckfield Place country house, in a room featuring a private dining area and two terraces. The couple indulged in romantic walks, pampering and fireside dinners while there, and Prince Harry was reportedly just concerned with making sure his wife was relaxed throughout the trip.
"Meghan is only a couple of weeks away from giving birth, so Harry really wanted to treat her," a source said of the trip.
"It was very chilled. They went for walks in their wellies, Meghan sat on a love-swing hung from a tree and they ate delicious food," the source added.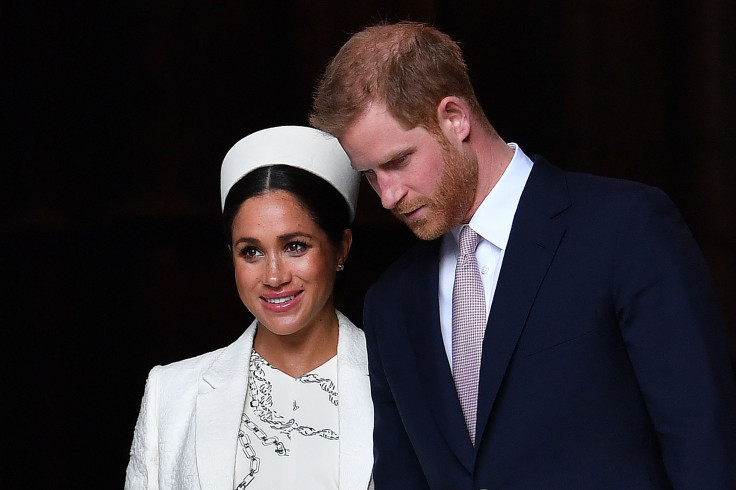 © Copyright IBTimes 2023. All rights reserved.