What Meghan Markle, Prince Harry's Body Language Says About Alleged Feud Rumors
They may not have been able to fully enjoy all of their time as expectant parents due to negative press surrounding an alleged feud they're having with Prince William and Kate Middleton. However, a body language expert has revealed that if Prince Harry and Meghan Markle were concerned about the stories, they no longer are based on a recent outing together.
Speaking with Express UK, body language expert Judi James revealed that during the couple's joint outing at Birkenhead, their body language clearly portrayed that the two are absolutely fine, despite the onslaught of negative press that has surrounded them.
"Given the almost daily rumours of siblings-in-law rifts, staff walk-outs plus those regular briefings from her father in the US it would be unsurprising if Meghan and her hugely protective husband Harry appeared in public showing signs of suppressed anger or anxiety beneath all the polite smiles and greeting rituals," she said.
However, she noted that instead, the couple looked genuinely happy on their outing and that there were no signs of any stress over an alleged feud between Markle and Middleton.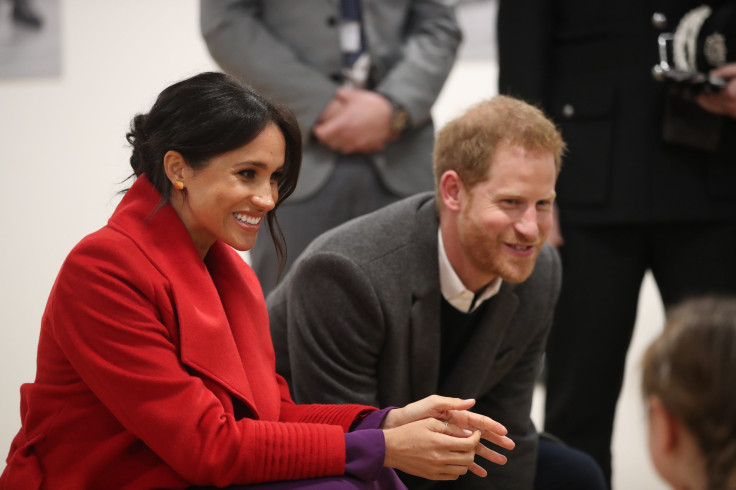 "If Meghan is suffering from any unhappiness behind the scenes it was not on display here," James said.
In addition, both seemed to be happily embracing their new roles as parents that will happen soon, as Markle has just entered her third trimester of pregnancy and is due within the next few months.
"In her brilliant red coat though Meghan looks more than happy to attract maximum attention and to show off her bump to the fans with her one-handed cupping gesture," she said. "This is Meghan in quasi-maternal role with Harry, watching him touching the statue while she places one loving but dominant hand on his back and smiled indulgently."
Meanwhile, Prince Harry's also embracing his role as a father-to-be and is relishing being a devoted husband who cares for his wife's safety as well, though the former actress knows how to care for herself.
"Some gently protective back-touches and hand-holding from Harry did hint at an on-going but unfussy desire to protect but overall, if anything, it was Meghan in her signature confident, dominant role here of using some steering or protective reassurance tie-sign gestures of ownership on both her husband and her bump," James said.
© Copyright IBTimes 2023. All rights reserved.