Meghan Markle's Fans Launch 'Fact Based' Website For Prince Harry's Pregnant Wife
Meghan Markle's fans launched a fact-based website for the pregnant duchess.
The Duchess of Sussex has been subject to several false reports. Her fans want to help shed light about Prince Harry's wife, so they created a website with the sole purpose of sharing facts about the pregnant royal.
"Our goal: A fact based library of reliable information about The Duchess of Sussex, formerly known as Meghan Markle," their post on Twitter read.
The website called Meghanpedia is a rich library about Markle. It covers her biography as well as information about her parents, Thomas Markle Sr. and Doria Ragland. It also includes several entries about the duchess' efforts in feminism, women empowerment, filmography, past interviews, humanitarian works and many more.
Markle's other fans were very pleased with the new website. A number find the page very helpful and professionally done that they are very excited to explore it.
"So happy to see that there is now a website on the internet that will be factually correct in showcasing every aspect of Meghan's life to counteract the lies of the media while reminding the public what an amazing self-made woman she is," one fan commented.
Others were very impressed that they even offered financial support to maintain Markle's website.
"Impressive and very well put together! will be more than happy to support if you're taking donations," another fan wrote.
In the past weeks, Markle was slammed due to her alleged fake pregnancy. One netizen shared several photos of Markle taken on the same engagement where her baby bump appeared to be of different sizes. The said user dubbed it as Markle's "magic baby bump."
Another user accused Markle of faking her pregnancy because, in one photo, her baby bump appeared to be square in shape. The said user insisted that it was not how a baby bump should look like and added that she, herself, had three babies and her baby bump was never square.
In related news, Prince Harry and Markle were reportedly booed when they attended the premiere of Cirque du Soleil's Totem in support of Sentebale at the Royal Albert Hall in London. Some netizens blamed Markle because Prince Harry was never booed before.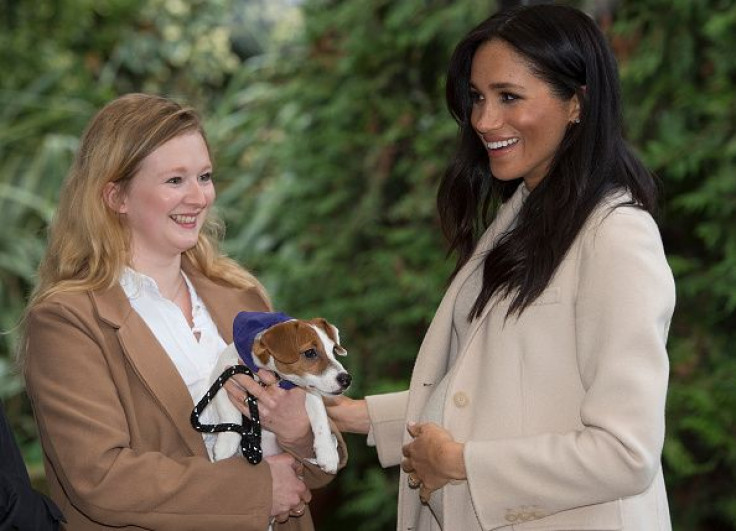 © Copyright IBTimes 2023. All rights reserved.