What Meghan Markle's Hallmark Costumers Revealed About Working With Her Revisited
Meghan Markle retired from the world of acting shortly before marrying Prince Harry and becoming pregnant with their first child, but when she was still in the industry, she spent some time on Hallmark Channel.
The former actress was in two movies on the network — 2014's "When Sparks Fly" and 2016's "Dater's Handbook" — and her costume designers from those flicks had no trouble remembering their time working with Markle when International Business Times spoke with them earlier this year.
"'Dater's Handbook,' which is the Meghan Markle one, was actually my first Hallmark [movie] and it was a fantastic experience because it was my first Hallmark," Rafaella Rabinovich told IBT.
On working with Markle, specifically, the costumer recalled, "She was lovely. She was really great, we worked together on her look and we were all happy with it."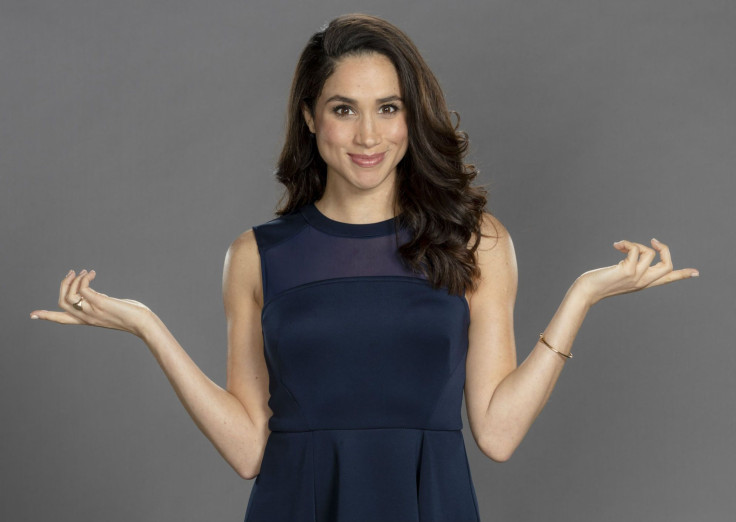 The two didn't only spend time on set but also off of it. Rabinovich remembered having an extra special birthday while working on that movie, thanks to Markle.
"It was actually my birthday and her and [her co-star] Kristoffer Polaha were the people who I spent my birthday with," Rabinovich said. "…We ended up going to sushi in front of their hotel and Meghan came out and we had a really great dinner. And it's actually one of my best memories from Vancouver because at the time I wasn't fully living in Vancouver yet."
As for "When Sparks Fly" costumer Tina Fiorda, she remembers the now-Duchess of Sussex being "so easygoing and great to work with."
Fiorda continued: "She was just such a sweet person. She was wonderful to work with. I had fun working with her and I had fun doing that project…I couldn't say anything other than how wonderful she was, and how thrilled I am for her [that she found love with Prince Harry]."
While Markle's done with acting and won't be in any more Hallmark Channel movies, all the fun from the two that she did do can be relived with Hallmark's Royal Wedding Collection DVD set. It features both of Markle's movies with the network, as well as a royal-themed Hallmark flick that stars another leading lady.
© Copyright IBTimes 2023. All rights reserved.