What Is Molnupiravir? Antiviral Pill Could Alter The Fight Against COVID
Merck (MRK) and Ridgeback Biotherapeutics are testing an experimental antiviral drug that they believe could be the next line of defense in the fight against COVID-19.
The drug, molnupiravir, has shown positive results in its preliminary studies by significantly reducing infection of the virus in patients after five days of treatment.
Molnupiravir – a pill similar to Tamiflu but for COVID-19 infections – attacks a portion of the virus to prevent it from reproducing, The Wall Street Journal reported.
The drug, if approved, is hoped to be prescribed to those infected with the coronavirus, allowing them to stay home to recover rather than be hospitalized, Bloomberg said. The pill was originally concocted in early 2020 with the idea of speeding up flu studies. Now, reports the outlet, "many scientists think it could be a broad-spectrum antiviral, effective against a range of threats."
As part of a Phase 2 clinical study reported earlier this month, various doses of the drug were monitored in patients who had developed COVID symptoms within the previous week and tested positive for the virus within the most recent four days but were not hospitalized for the virus, the companies said.
Those patients that received molnupiravir twice a day after five days of treatment did not have any detection of infection, while 24% of people that received the placebo did. Study subjects that received larger doses of the drug also had lower infection rates than the placebo group after three days, the WSJ said.
Dr. William Fischer, lead investigator of the study and associate professor of Medicine, Division of Pulmonary Diseases and Critical Care Medicine at the University of North Carolina School of Medicine, previously said he saw potential in molnupiravir.
In a statement, Fischer said: "The secondary objective findings in this study, of a quicker decrease in infectious virus among individuals with early COVID-19 treated with molnupiravir, are promising and if supported by additional studies, could have important public health implications, particularly as the SARS-CoV-2 virus continues to spread and evolve globally."
If molnupiravir proves successful, it would be the first oral antiviral drug for treatment against COVID-19, adding to the limited options that are currently available to doctors to treat the virus. To date, only one antiviral drug, remdesivir, has been authorized for use from Gilead Sciences.
According to the Biotechnology Innovation Organization, as reported by Bloomberg, there are 246 antivirals in development, with many pharmaceutical firms also testing a pill form drug, but Merck's is the furthest along in its testing.
Merck and Ridgeback Biotherapeutics have said that additional studies of the drug are underway and that they "plan to provide updates when appropriate."
Should the drug be proven safe and effective, Merck says it has the capacity to make as many as 100 million molnupiravir pills by the end of the year, Bloomberg reports.
Shares of Merck were trading at $76.30 during premarket hours on Friday, up 23 cents or 0.30%.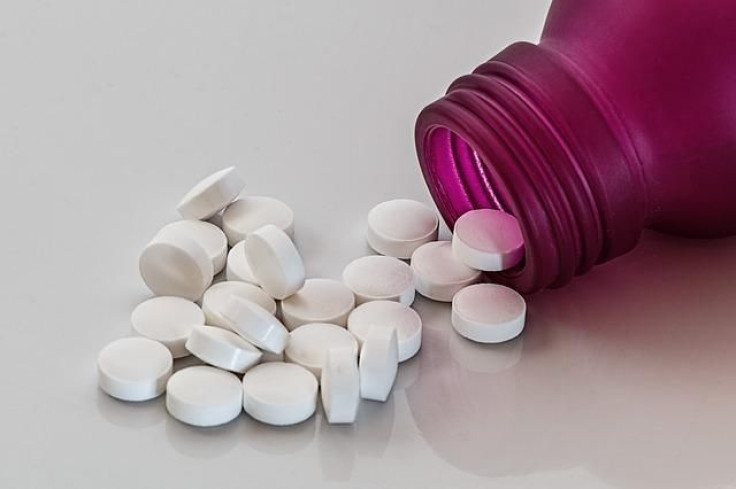 © Copyright IBTimes 2023. All rights reserved.