What Is Percocet? Prescription Drug Prince Reportedly Overdosed From Is Powerful, Addictive Pain Medication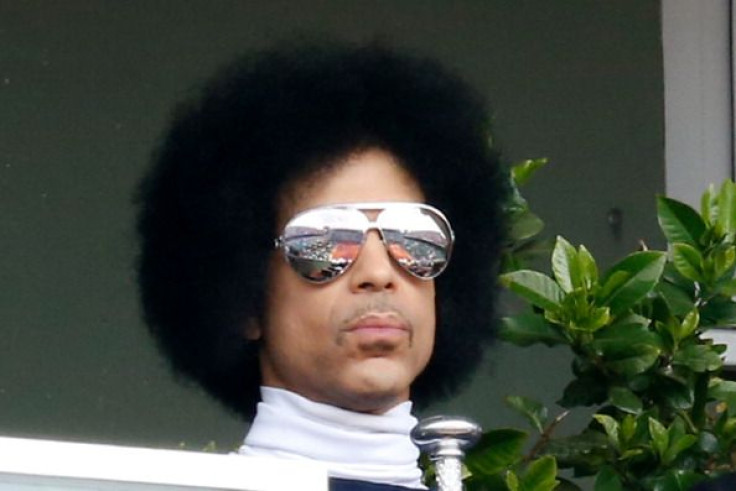 UPDATE: 7:21 p.m. EDT -- Nothing found at Prince's Paisley Park home in Minnesota suggested the singer's death Thursday was attributable to suicide or obvious trauma, local authorities said at a news conference Friday.
It could be days or weeks before results of an autopsy performed on the 57-year-old entertainer's body are known, authorities said. Carver County Sheriff Jim Olson said Prince was last seen alive by an acquaintance about 8 p.m. Wednesday, Reuters reported.
"There were no obvious signs of trauma on the body," Olson told reporters. "We have no reason to believe at this point that this was a suicide. The rest is under investigation."
Prince was found unresponsive Thursday in an elevator in his home in Chanhassen, Minnesota, near Minneapolis. His death shocked fans around the world, including President Barack Obama, who lamented the singer's death in London during a joint news conference Friday afternoon with British Prime Minister David Cameron.
The autopsy Friday morning took about four hours, authorities said. Prince's body was later released to his family.
Original story:
The late, legendary singer Prince overdosed last week from a prescription medication called Percocet, according to a new report Friday. While there is still no official word on what caused his death Thursday, speculation has run rampant, especially since the overdose report. An autopsy was conducted Friday to determine the cause of death, and a statement is expected soon.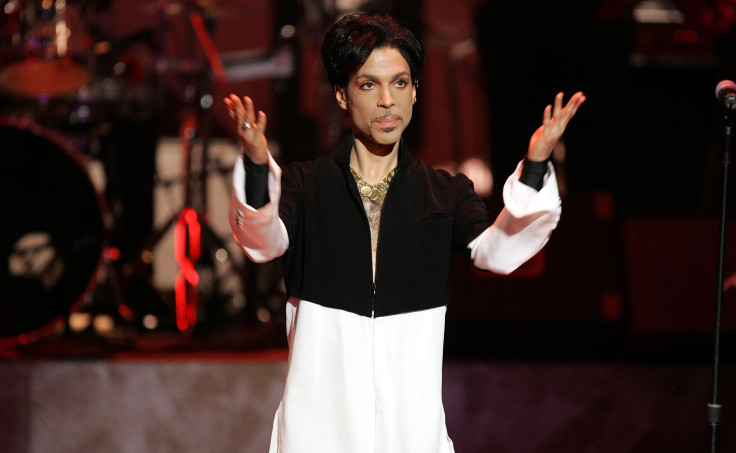 Percocet is a doctor-prescribed painkiller that is both powerful and highly addictive, according to the U.S Centers for Disease Control and Prevention, which cites recent data that shows the drug was responsible for more than 165,000 overdose deaths between 1999 and 2014. It is commonly prescribed in pill form and made up of one part over-the-counter-style pain killer, like Tylenol, and another part oxycodone — a powerful opioid pain-killing sedative that has its own history of inducing fatal overdoses.
The prescription drug has especially affected users in Minnesota, Prince's home for the majority of 57 years of his life. Just this past summer, the state held its first conference to address the abuse of prescription pain-killing pills. During the conference, one speaker noted that his addiction to opioids started innocently enough after a dentist prescribed them following a "minor dental procedure," the Minneapolis Star-Tribune reported at the time.
Most Abused Prescription Drugs in the United States | HealthGrove
African-Americans in Minnesota, like Prince, have died from opioid overdoses at a higher rate than white residents in the state, reported Minnesota Public Radio.
Prince reportedly needed both of his hips surgically replaced. If true, he was likely experiencing varying degrees of pain as a result, which could have led doctors to prescribe Percocet.
The performer reportedly suffered from an overdose last Friday, April 15, during a flight home from a concert in Atlanta that had to be diverted to seek emergency medical help; he reportedly was given a so-called save shot that reverses the effects of a narcotic overdose. A doctor told Hollywood Life that alleged episode points to evidence that Prince was dependent on prescription drugs.
Deaths from Prescription Drugs in the US | HealthGrove
"My concern is that someone has this injection, the 'save shot,' and then dies four or five days later from an overdose, it means they have used the drug again," Dr. Deni Carise, chief clinical officer of Recovery Centers of America, said during an exclusive interview with Hollywood Life. "This leads me to believe one of two things — that the person is addicted to opiates, such as heroin or prescription drugs like Percocet, Vicodin or OxyContin. Or, the person purposely tried to overdose."
© Copyright IBTimes 2022. All rights reserved.
FOLLOW MORE IBT NEWS ON THE BELOW CHANNELS