What Is 'Pizzagate' Conspiracy? Gunman Opens Fire In Restaurant At Center Of Fake Election Story Involving Hillary Clinton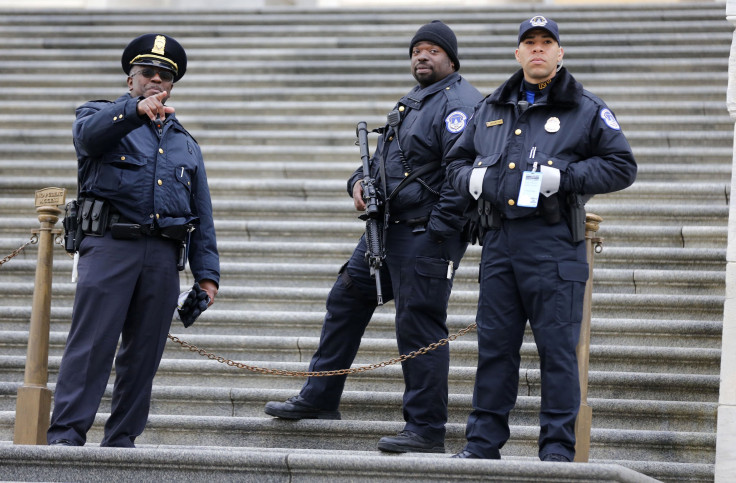 A North Carolina man was arrested Sunday after he walked into a popular pizza restaurant in northwest Washington, D.C., carrying an assault rifle and fired one or more shots, police said. Edgar Maddison Welch, of Salisbury, N.C., told police he came to the restaurant to "self-investigate" a false election-related conspiracy theory involving Hillary Clinton that spread online during her presidential campaign.
According to police, the 28-year-old man walked into Comet Ping Pong and pointed the rifle at an employee who managed to flee. He later fired the weapon. No one was hurt in the incident, police said.
Welch has been charged with assault with a dangerous weapon. Police recovered two firearms inside the restaurant, and an additional weapon was recovered from Welch's car.
The popular family restaurant was at the center of an onslaught of fake news and conspiracy theories that were prevalent during the presidential campaign. The restaurant, its owner, staff and nearby businesses have been attacked on social media and received death threats.
"What happened today demonstrates that promoting false and reckless conspiracy theories comes with consequences. I hope that those involved in fanning these flames will take a moment to contemplate what happened here today, and stop promoting these falsehoods right away," James Alefantis, the owner of Comet Ping Pong, reportedly said in a statement.
The restaurant's owner and employees were threatened on social media days before the election after fake news stories claimed Democratic presidential nominee Hillary Clinton and her campaign chief were running a child sex ring inside the premises, using the restaurant as a cover.
The "pizzagate" theory was based on emails hacked from the Democratic Party and leaked by WikiLeaks. Users of message boards on 4chan and Reddit claimed some words in the emails — such as cheese, hot dog and pizza — were code for young children and sex acts.
© Copyright IBTimes 2023. All rights reserved.