What Queen Elizabeth II Eats For Breakfast, Lunch And Dinner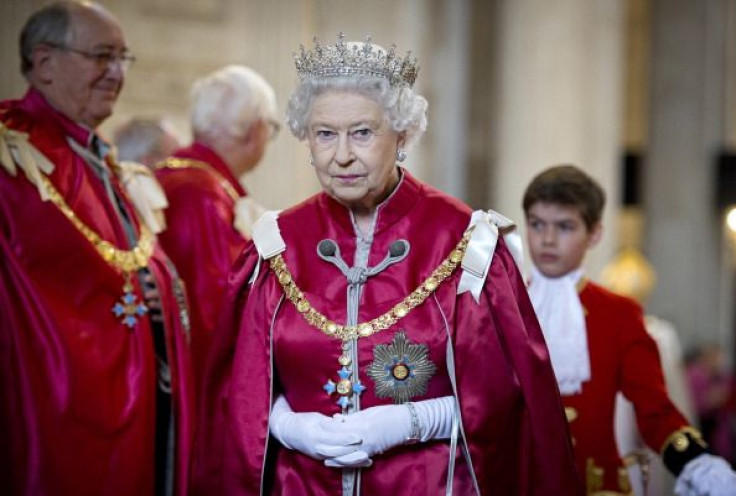 Queen Elizabeth II is following a strict schedule and diet when it comes to her food and drink.
The monarch starts her day with a pot of Earl Grey tea with tea biscuits. She partakes in this the moment she's up. Queen Elizabeth II drinks her tea without sugar but doesn't mind adding a little milk on it.
For her breakfast, she joins Prince Philip at the Buckingham Palace every 8:30 a.m. The Queen usually have cereal and fruit. Her cereal of choice is Special K, which is stored in a plastic yellow Tupperware as the Queen believes it to keep cereal fresh.
The Tupperware is delivered to the Queen on her breakfast tray so can pour the cereal to her bowl herself. Occasionally, Queen Elizabeth opt for a toast and marmalade or scrambled eggs with smoked salmon and truffle.
For eggs, she only eats brown eggs as they taste better. On the other hand, the Duke of Edinburgh listed to his Roberts radio and usually prefers two types of marmalade - light and dark and a carton of yogurt.
"Breakfast was very simple for Her Majesty," royal chef. Darren McGrady said (as quoted by Express).
Every afternoon, the monarch takes her afternoon tea, served with finger sandwiches such as cucumber, smoked salmon, egg and mayonnaise or ham and mustard with the crusts removed. She also enjoys jam pennies - tiny raspberry sandwiches cut into circles the size of an English Penny.
It also comes with McVite's rich tea biscuits, scones and cakes. Among Her Majesty's favorites are honey and cream sponge, ginger, fruit, and chocolate biscuit cake.
For dinner, Queen Elizabeth often dines on fillets of beef or venison, pheasant or salmon which are brought from farms in Sandringham and Balmoral.
In related news, the monarch and the 97-year-old senior royal have been married for 71 years already. However, just recently, it was revealed that Queen Elizabeth II and Prince Philip have separate bedrooms.
"In England, the upper class always have had separate bedrooms," Queen Elizabeth II's cousin, Lady Pamela Hicks, told Sally Bedell Smith for her new biography for Her Majesty. "You don't want to be bothered with snoring or someone flinging a leg around. You don't want to be bothered with snoring or someone flinging a leg around."
© Copyright IBTimes 2023. All rights reserved.