What Shoes Does Queen Elizabeth Wear? British Royal's Assistant 'Breaks In' Footwear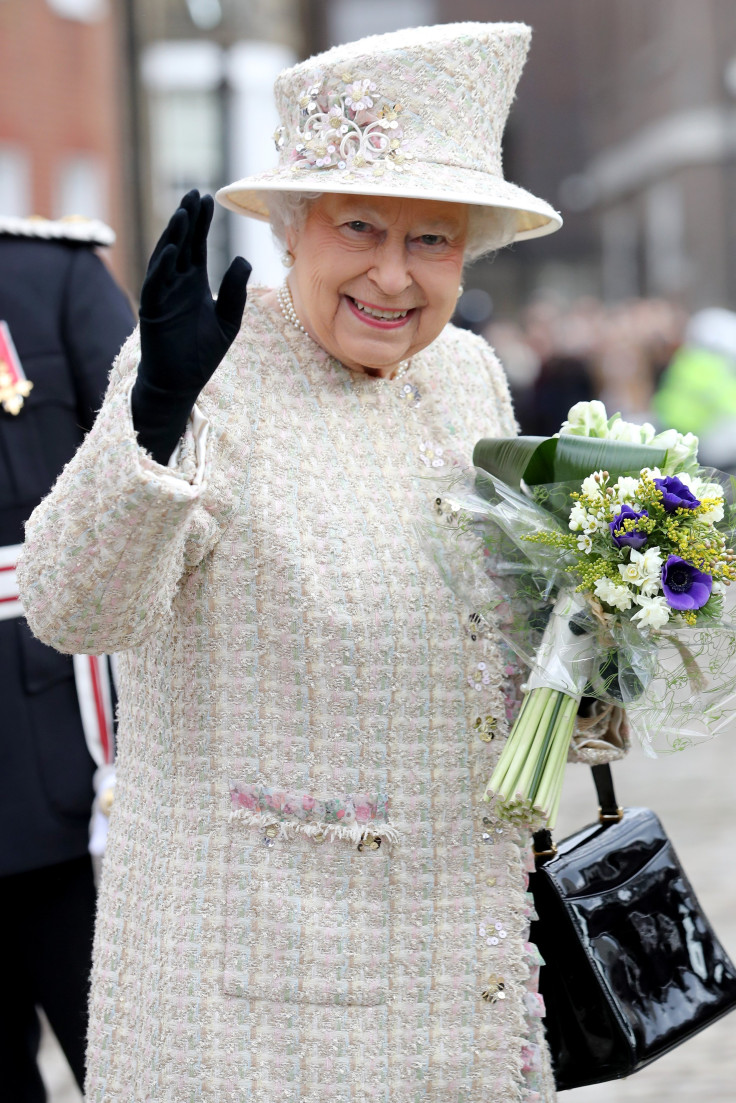 Many have probably wondered what it's like to walk in the Queen of England's shoes for a day. Apparently, someone has already been given the honor.
The queen has been said to have an assistant to help her break in her new shoes. The Evening Standard quoted a source Tuesday that claimed the queen had hired on her own staff member to wear in her royal footwear to avoid discomfort.
"The shoes have to be immediately comfortable … she does get someone to wear them. The Queen can never say, 'I'm uncomfortable, I can't walk anymore,'" the source, Stewart Parvin a dressmaker for the queen, told the Evening Standard.
Read: What Is Queen Elizabeth II's Favorite Dessert? Monarch Travels Everywhere With Her Chocolate Biscuit Cake
It should likely come as no surprise that the queen would task someone with breaking in her shoes. The 90-year-old monarch keeps a full calendar of meetings, tours, philanthropic visits and the odd dinner event. Comfortable footwear that is, indeed, comfortable is imperative for a geriatric ruler.
The royal "footwear assistant" apparently wears ankle socks while performing the duty and can only walk on the carpet.
Fortunately, the queen has stuck to a few favorite footwear brands throughout the decades, which include Stuart Weitzman, Rayne and Anello & Davide, according to Footwear News. The queen is probably most noted for her handmade Anello & Davide shoes, which she typically wears with a low heel, in black and with golden buckles across the uppers. The queen is also said to never wear a heel height that exceeds 2 ¼ inches.
The queen is also known for her very precise dressing hacks. Her dress hems measure in well below-the-knee and are weighted to prevent her skirt from flying up in the wind, according to the Telegraph. She also has zippers in every outfit for quick changes and owns about 200 Launer handbags – a classic black handbag to match a classic (and comfortable) black shoe.
© Copyright IBTimes 2023. All rights reserved.