What Is Stevie Ryan's Cause Of Death? 'Teen Mom 2' Star Jenelle Evans' Mourns Dead Actress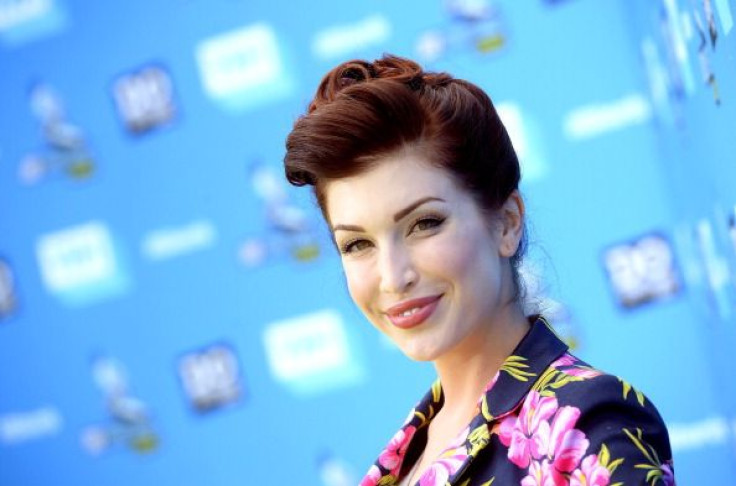 "Teen Mom 2" star Jenelle Evans took to Twitter after she learned the news about the death of actress Stevie Ryan. The cause of death wasn't immediately known, but it was suspected that Ryan died from suicide by hanging, the Independent reported Monday. She was found in her Los Angeles apartment two days earlier. Ryan was 33 years old.
"I know we pretty much hated each other but I'm sorry you had to go so soon pretty girl," the MTV reality star wrote Monday. "#RIP @StevieRyan" The post was liked dozens of times by Evans' 1.33 million followers.
Chris Crocker, the comedian who famously made the "Leave Britney alone" YouTube video, also issued a statement. "Words cannot describe how heartbroken I am," he wrote. "@StevieRyan you will always be in my heart."
READ: Carrie Fisher's Real Cause Of Death Revealed
One of the last things Ryan posted on social media was about the death of her grandfather. She penned: "The man of my dreams will now only be in my dreams. I'll miss you every day, forever. I love you my Pa."
She shared a photo of him giving the middle finger. "I'm definitely his granddaughter," she wrote. "Rest in persebu my heart."
VH1 had given her a 2012 comedy sketch show called "Stevie TV." Ryan was best known for her YouTube videos and her character, Little Loca. She was also famous for doing impersonations of Lady Gaga, Amy Winehouse and Justin Bieber.
But putting herself on the internet also made her a victim of bullying.
"No matter who you are... You can be the most talented person in the world and you put anything on the Internet and all you're going to get is hateful responses," she said during a 2012 interview with Culture Brats.
"I didn't know that at the time. I don't think anyone knew that yet. I was like, 'Oh hell no they didn't! These b---hes do not know what they just asked for!'
"So then I created Little Loca thinking, 'I'm going to hand YouTube its ass right now.' I created Little Loca and thought I'd just do it and freak people out."
READ: Cocaine And Opiates Found In Carrie Fisher's System At Time Of Death
Still, Ryan found a niche online because she preferred to write and edit her work, too. She also rather stay inside than go out.
"It's really weird," she said. "People don't ever think that about me. It also was a way for me to be social without being social. It was just easy for me to stay inside and to create these videos. In the end, it worked out." Ryan added: "It all started from me being super weird and uploading weird videos online. I have really bad social anxiety as well. I prefer to stay in than to go out."
On Twitter she described herself as the "anti-socialite." She reportedly struggled with depression.
© Copyright IBTimes 2023. All rights reserved.
FOLLOW MORE IBT NEWS ON THE BELOW CHANNELS