What's Coming In iOS 11.2 Update? Apple Pay, Faster Charging, More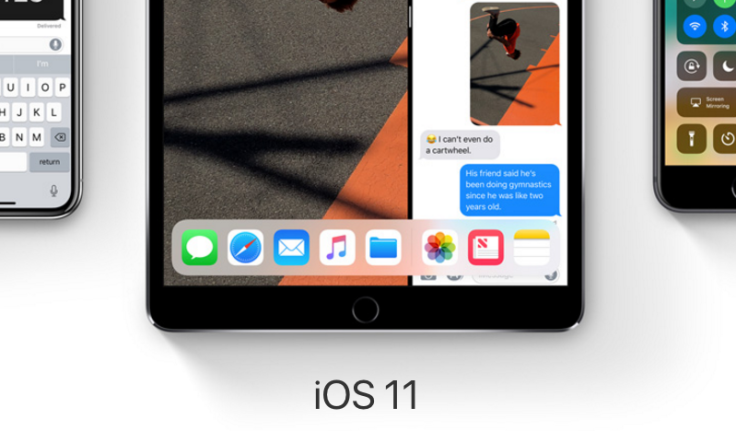 Apple released the sixth beta version of iOS 11.2 for developers on Friday, according to MacRumors. The move suggests the upcoming update will officially launch soon.
The latest version comes after Apple seeded the first last month. iOS 11.2 will be the second major update to iOS 11, which was released in September alongside the iPhone 8 and iPhone 8 Plus. The latest official update was iOS 11.1.2, the second update to iOS 11.1. The iOS 11.1 software update brought dozens of new emoji, updates to Photos and other improvements.
What Is Coming With iOS 11.2?
Apple Pay
While Apple has released multiple updates to iOS 11, the one feature that still has not been released is Apple Pay Cash. The iOS 11.2 beta shows Apple Pay Cash in the Messages app, which means it'll most likely release with the update in its official public release.
The new feature will allow iOS users to make person-to-person transactions when using iMessage. Funds in the Apple Pay Cash card can be used to make purchases in stores or online and transfer funds to their bank account. A three percent fee is applied when sending money through a credit card, while transferring cash from a debit card is free.
Apple revealed the upcoming Apple Pay features in June during the Worldwide Developers Conference. The company said the features would come with iOS 11, however they were not released on time for the first official launch.
Faster Charging
The iOS 11.2 beta reportedly indicates iPhone 8, iPhone 8 Plus and iPhone X may be able to charge their devices faster when using wireless charging accessories. The handsets will be able to charge at 7.5 watts with iOS 11.2, unlike the iOS 11.1.1 version which charges at 5 watts using Qi chargers.
Fixes and Improvements
iOS 11.2 could also come with a fix for GPS problems some users have been experiencing lately. Some iPhone 8 and iPhone X owners have complained that their GPS is inaccurate. They said problem could not be fixed by Apple Store employees and other retailers that sell iPhones. The upcoming update could also fix a bug in the Calculator app.
Updates To Control Center
The iOS 11.2 beta shows a new Now Playing option for the Apple TV section in the Control Center, according to MacRumors. The beta version also include a Sports section in the TV app and a new loading animation for Live Photos effects.
Updates For iPhone X Owners
For iPhone X users, iOS 11.2 will bring new Live wallpapers and a small bar underneath the icons at the top-right side device on the Lock screen, which better indicates how to access the Control Center on the handset.
An official date for the iOS 11.2 update has not been announced.
© Copyright IBTimes 2023. All rights reserved.
FOLLOW MORE IBT NEWS ON THE BELOW CHANNELS