What's New On Amazon Prime Video? Full List Of July 2019 Releases
Amazon Prime Video is bringing a wealth of new movies and TV shows for your streaming pleasure in July, including big original shows and a handful of 2019 film releases.
Headlining Amazon's original offerings next month is the premiere season of "The Boys." Produced by Seth Rogen and Evan Goldberg, the DC Vertigo comics adaptation is set in a world of violent and irresponsible superheroes and follows Karl Urban as a tough fixer tasked with keeping them in line. Elsewhere, new episodes of the DreamWorks spin-off "Kung Fu Panda: The Paws of Destiny" and Season 4 of the sports docuseries "All or Nothing" will be available.
On the film side, Amazon Studios and Mike Leigh's political riot biopic "Peterloo" will be available to stream. Also, a handful of other newer films will be added, including: the secret-filled psychological thriller "Serenity" with Matthew McConaughey and Anne Hathaway, Andrew Garfield's twisty noir satire "Under the Silver Lake," the icy Mads Mikkelsen survival drama "Arctic," Olivia Wilde's "A Vigilante," the new "Hellboy" starring David Harbour, and Hilary Duff's "The Haunting of Sharon Tate."
July 1:
"Under the Silver Lake" (2019)
July 2:
"Phoenix" (2014)
July 3:
"Peterloo" (2018)
July 5:
"Kung Fu Panda: The Paws of Destiny" Season 1B – "Now famously known as the Four Constellations the panda kids are summoned by the Emperor to the Forbidden City, making Po fear the kids might not need his teachings anymore. But when friends turn to foes, all our heroes will need to draw from their Chi and all their Kung Fu knowledge to defeat evil in an explosive and epic battle."
July 7:
July 9:
"Witless Protection" (2008)
July 10:
July 12:
"Gone Baby Gone" (2007)
"Comicstaan" Season 2 – "Comicstaan is back with a brand-new season! Aspiring comedians from all over India compete to see who will be the future of funny. New contestants, new judges, new everything. Find out who will be this year's next big comic sensation!"
July 13:
July 14:
"No Vacancy" (1999)
"Tabaluga" (2018)
July 15:
July 19:
"Trading Paint" (2019)
"All or Nothing" Season 4 – "Just three years removed from his MVP season, quarterback Cam Newton remains the charismatic star around whom the Panthers revolve. His cast of teammates includes dynamic running back Christian McCaffrey and perennial All-Pro linebacker Luke Kuechly, along with a mix of talented rookies hungry to prove themselves and several veteran stalwarts who know this season might be their last."
July 21:
July 23:
"Serenity" (2019)
"Hellboy" (2019)
July 26:
"The Boys" Season 1 – "In a world where superheroes embrace the darker side of their massive celebrity and fame, THE BOYS centers on a group of vigilantes known informally as "The Boys," who set out to take down corrupt superheroes with no more than their blue-collar grit and a willingness to fight dirty.
"Dino Dana" Season 3 – "The Dino Dana family is expanding! This season, Dana becomes a big sister when her brother Dexter is born. Having a new baby around is life-changing but that's not all that's new for Dana.
July 27:
July 28:
July 29:
"The Haunting of Sharon Tate" (2019)
July 31:
"12 Monkeys" (1995)
"A Very Brady Sequel" (1996)
"A Viking Saga: The Darkest Day" (2013)
"Arctic" (2018)
"American Heart" (1992)
"Chinese Box" (1997)
"Corpse Bride" (2005)
"Dumb and Dumber" (1994)
"Dumb and Dumberer: When Harry Met Lloyd" (2003)
"Eight Men Out" (1988)
"Furry Vengeance" (2010)
"Good Advice" (2001)
"Hackers" (1995)
"Ingenious" (2009)
"Jeepers Creepers 2" (2003)
"Kama Sutra: A Tale of Love" (1996)
"My Bloody Valentine" (2009)
"Rat Race" (2001)
"Rosemary's Baby" (1968)
"S.W.A.T." (2003)
"Star Trek IV: The Voyage Home" (1986)
"Star Trek VI: The Undiscovered Country" (1991)
"Star Trek: First Contact" (1996)
"Star Trek: Insurrection" (1998)
"Star Trek: Nemesis" (2002)
"The Cutting Edge: Going for the Gold" (2006)
"The Rainmaker" (1997)
"Tracker" (2010)
"Urban Cowboy" (1980)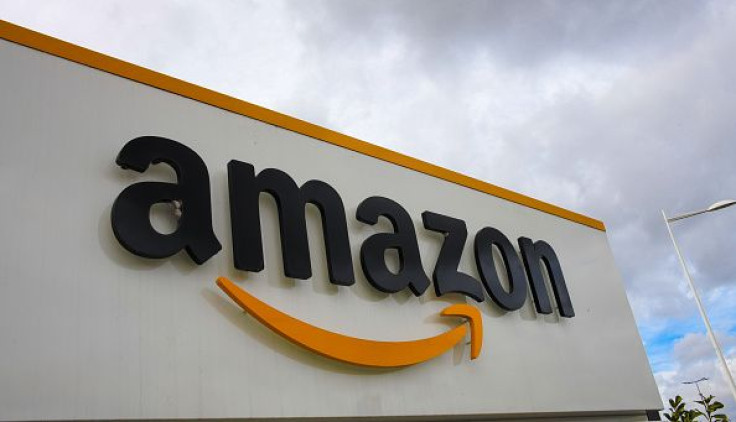 © Copyright IBTimes 2023. All rights reserved.
FOLLOW MORE IBT NEWS ON THE BELOW CHANNELS