What's Next For Cara Delevingne Amid Sobriety? 'I Want Babies So Bad,' Model Says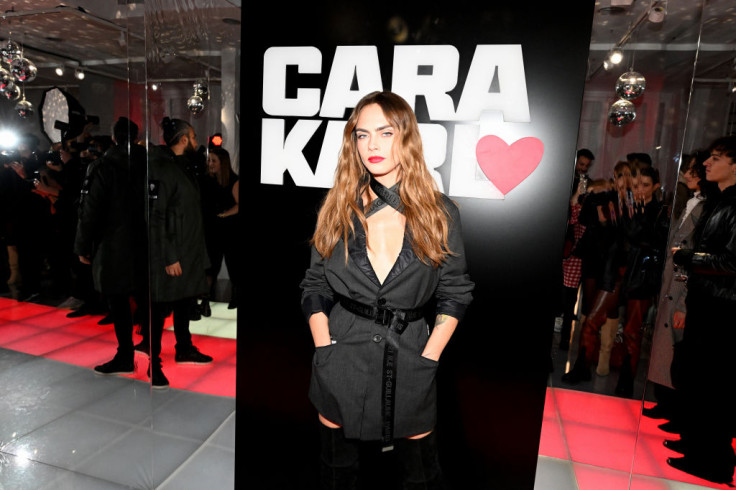 KEY POINTS
Cara Delevingne has wanted to have children since she was 16
Delevingne added that "self-work" is the most important thing for her now
The "London Fields" star said she still has a lot of energy, but she's "calmer" and "stiller"
Cara Delevingne is eager to become a mother.
The 30-year-old model and actress — who has been sober for four months after checking into rehab last year — revealed in a new interview with Vogue that she is planning to freeze her eggs in the near future in order to realize one of her long-term personal goals: to have a child of her own.
Delevingne, who graces the magazine's April cover, said she has longed to have kids since her teen years, when she watched her mother Pandora struggle with addiction.
"I've wanted a kid since I was 16," she shared. "I want babies so bad. Back then I would not have been ready, of course—I just wanted to replace the need to look after my mom with a kid of my own."
During the interview, the English model also opened up about checking herself into treatment for substance abuse issues after realizing she was in a "bad" place.
Last year, Delevingne made headlines after paparazzi images of her looking disheveled without shoes on at the Van Nuys Airport in Los Angeles surfaced in September 2022.
The photos, which were taken after weeks of partying under the influence, served as a wake-up call for the model to seek help.
"I hadn't slept. I was not O.K.," she said. "It's heartbreaking because I thought I was having fun, but at some point, it was like, O.K., I don't look well."
She added, "You know, sometimes you need a reality check, so in a way, those pictures were something to be grateful for."
She entered long-term treatment — a 12-step program — instead of subscribing to a "quick fix."
Delevingne explained that she needed a communal setting to heal and address the internalized shame and self-hatred that she had been trying to escape by turning to alcohol and drugs. According to the actress, the substances made her feel "invincible" but also became "a scary thing to the people around you who love you."
"All I knew is if I was continuing to go down the road I was, I would either end up dead or, like, doing something really, really stupid," the "Suicide Squad" actress told the magazine. "That was scary. ... Treatment was the best thing. It was always something I was very scared of, but I think I needed that community. I needed that support group."
Delevingne has been clean for four months and counting with help from therapy, yoga and ongoing treatment.
The "Valerian and the City of a Thousand Planets" star is currently taking life "second by second" and plans to be careful when it comes to her career as she needs to put her own well-being first.
"Work is extremely important, but work is secondary because my self-work is the most important thing," she told the magazine.
As for her short-term plans, she said she's planning a road trip with her musician girlfriend, Leah Mason.
"I still have a lot of energy," Delevingne shared before adding, "but it's not erratic. I'm calmer. I'm stiller."
One of her pals, Sienna Miller, who met Delevingne when she was just a teenager, said what the "London Fields" star was going through was relatable because she also experienced complete chaos in her 20s. She said she was happy to see Delevingne back on her feet.
"For her to have reached this point, to have done the 180 and completely turned around and started walking in a different direction is astounding. Sobriety is a difficult road, and she's made this step, she's seen herself, and I think she is loving herself more than she's ever loved herself," Miller said of Delevingne.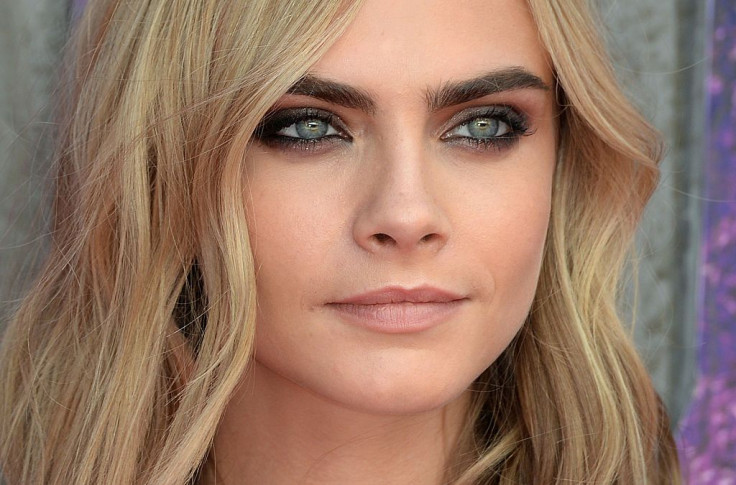 © Copyright IBTimes 2023. All rights reserved.