What's Next For Obamacare? Earlier Reports Hint At Republicans' Plan B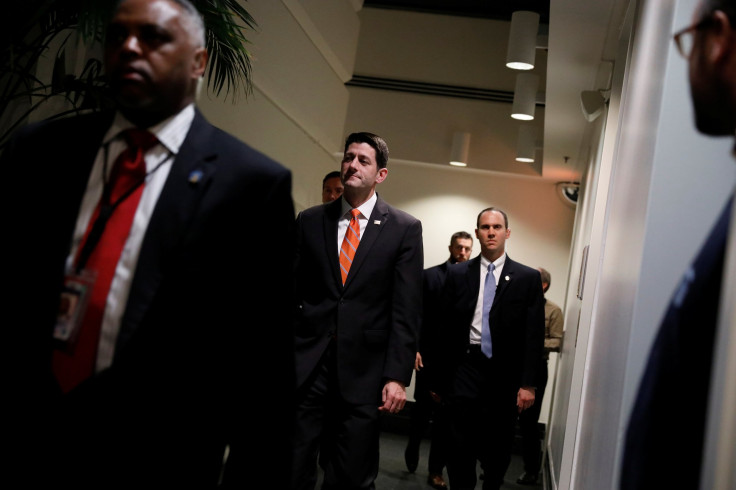 Congressional Republicans pulled the American Health Care Act, the GOP's plan to replace former President Barack Obama's Affordable Care Act, ahead of a House vote Friday. Still, without a solid stand-in for the 2010 law, GOP lawmakers may take an alternative route to dismantling what's become known as Obamacare.
Republicans have long had their hearts set on repealing the ACA, a move that, according to the Congressional Budget Office, would leave 18 million people uninsured within the first year. The replacement, however, has long been on shaky ground—its passage is estimated to raise the number of Americans without insurance to 24 million within the next decade.
Read: What Is the Freedom Caucus? GOP Group Could Kill AHCA
But even before House Speaker Paul Ryan of Wisconsin unveiled the 2017 bill, Republicans were reportedly eyeing other options for rolling back Obamacare.
In early February, members of the GOP weighed a piecemeal approach, slashing and replacing Obamacare measures bit by bit, as they were wary of the difficulty of forging an entirely new, comprehensive stand-in for 2010 law, the New York Times reported.
"It is more accurate to say 'repair Obamacare,'" Senate Health Committee Chairman Lamar Alexander, R-Tenn., said, according to the Times. "We can repair the individual market, and that is a good place to start."
Read: Stock Market May Drop If Bill Is Stalled In Congress
In audio obtained by the Washington Post of a private GOP meeting in Philadelphia at the end of January, Rep. John Faso, R-N.Y., suggested taking funding cuts for the women's health service Planned Parenthood—a feature of the Ryan's abandoned bill—out of the equation to avoid political backlash.
"We are just walking into a gigantic political trap if we go down this path of sticking Planned Parenthood in the health insurance bill," Faso said, according to the Post. "If you want to do it somewhere else, I have no problem, but I think we are creating a political minefield for ourselves—House and Senate."
His concerns were among many voiced by the Republican lawmakers acknowledging the need for Democratic support of a replacement for Obamacare, which was modeled after the state system created by former Republican Massachusetts Gov. Mitt Romney.
President Donald Trump, who campaigned on promises to both repeal and replace the ACA, reportedly told aides privately that, in the event of the new bill's rejection, he'd abandon the effort and move on to other items on his legislative agenda, despite a dogged Twitter campaign to promote what has been alternately nicknamed "Trumpcare" and "Obamacare Lite."
© Copyright IBTimes 2023. All rights reserved.