What's Scarier Than Vampires? Ian Somerhalder New Show To Shed Light On Terrifying Climate Change Effects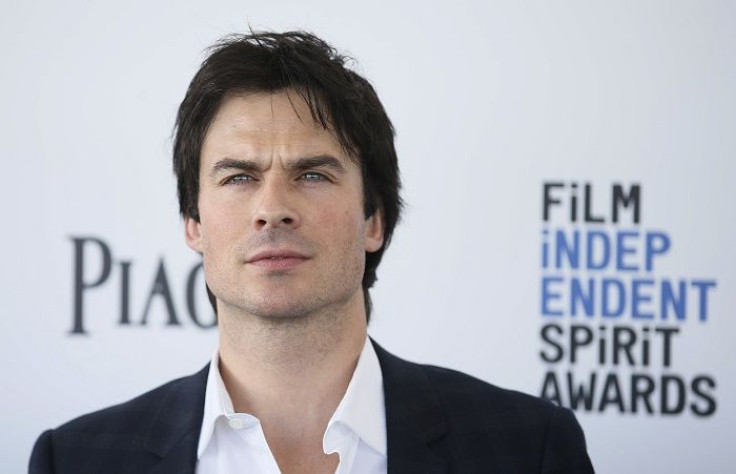 Ian Somerhalder shot to fame as the terrifying yet sexy vampire Damon Salvatore in the highly popular The CW series, "The Vampire Diaries." But for the actor, vampires are not really that frightening compared to the dangerous effects of climate change.
The actor is going to join the show "Years of Living Dangerously" on National Geographic this season together with his wife Nikki Reed, Arnold Schwarzenegger, America Ferrera and David Letterman in order to find out what climate change can do to induce cataclysmic storms.
"It'll still scare the [expletive] out of you," Somerhalder told People of what he learned while filming the show, "but it'll enlighten you to what's going on."
Somerhalder hopes people would watch the show and be enlightened on what is really happening to the environment. "I think anyone that knows me would say without a doubt it's one of the first things that comes to mind," he said of protecting the environment.
What's great about "Years of Living Dangerously" is that he got to work "with people that I greatly respect," such as fellow actor Jack Black. Somerhalder added that he also got the message out that climate change is "hitting such a vast demographic of individuals. I was fortunate enough to be involved very, very early on."
Meanwhile, the actor also encouraged his Instagram followers to spread the word regarding this new show. "Please share this to everyone you know! I'm super proud of this, and very grateful for the experience," he wrote. "Dr. Jeff Donnelly, you and your team are true heroes and Nikki and I are so thankful that we got to experience this with you and watch you work. The world owes you a great deal of gratitude for your tireless scientific work to tell the story of our climate past so that we may shape our climate future."
In another post, Somerhalder lamented the fact that Florida officials have banned the term "climate change." "How does this make you feel Florida? We need real leadership. For you. For us," he said.
"Years of Living Dangerously" airs every Wednesday at 10 p.m. ET on National Geographic.
© Copyright IBTimes 2023. All rights reserved.