What's A Video View, Anyway? Without A Standard Definition From Facebook, Snapchat, YouTube The Math Is Driving Madison Avenue Nuts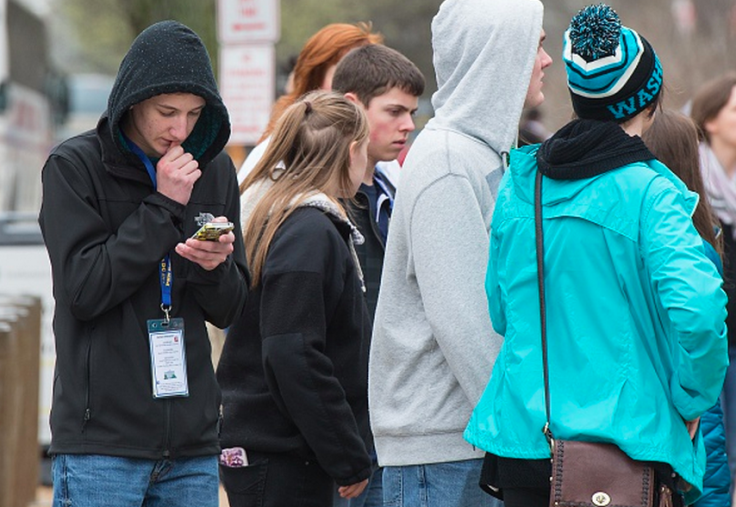 The MTV Video Music Awards for 2015 drew a record-breaking 103 million views. As in over 100 million people sat down in front of television sets last Sunday to watch Miley Cyrus and other teen icons sing? False.
That statistic, preached by MTV's owner Viacom, is a haphazard compilation of television views, online video counts and social media sharing. But what some may fail to realize is that the common denominator of "views" is not equal — not even close, and as social networks start to boast huge "view" numbers on mobile phones, the situation is only going to get worse.
For example: Facebook CEO Mark Zuckerberg said on the company's April earnings call, "We're also making good progress with video … this quarter we reached a new milestone of more than 4 billion daily videos views." Snapchat recently reached the 4 billion-per-day mark.
Big numbers. But what do they even mean? Facebook's videos autoplay in the News Feed, but they only count it a "view" if they've been visible for three seconds. Perhaps fitting with its ephemeral nature, Snapchat counts a view the millisecond a pixel crosses your smartphone. The lack of uniform standards for digital video are not making Madison Avenue, nor the influencers, happy.
To View Or Not To View
"I don't really care how they define the view. I want to understand the scale of the channel," said Rob Norman, global chief digital officer of GroupM, a unit of global ad giant WPP. "Saying we got 4 billion views ... it's difficult to make informed choices … and it's not really practical at scale."
So why play up "views?" Silicon Valley casts a jealous eye at the $70 billion U.S. advertisers spend on TV every year and they'd love to take a chunk of it, bolstering more from the eMarketer-predicted $7.77 billion in digital video ad spending for 2015. With videos autoplaying on smartphones, the numbers are starting to get really big. But if these new mediums ever hope to make a dent in the TV business, advertisers and marketers say something has to change.
Facebook Video Views per Day | SoftwareInsider
The whole concept of the "view" as a metric goes back to the early days of online video when YouTube started touting them nearly a decade ago. But it turned out the "view" on its own didn't mean much to Madison Avenue since a few seconds of video doesn't exactly allow for the delivery of what was seen as a quality video ad.
So three years ago YouTube network eliminated the "view" from its advertising pitch and switched to "watch time," consecutive minutes watching videos. Now, that's the growth metric YouTube talks about; the "view" has become irrelevant. "On mobile the average viewing session is now more than 40 minutes, up more than 50 percent year over year," said Google's chief business officer Omid Kordestani in July.
The confusion extends to creators like Bart Baker, a YouTube star known for his music video parodies. "Back when I first started [on YouTube] I figured a view is someone sitting down -- a unique person -- sitting down and hitting play," he said. Baker has nearly 2 billion total views on YouTube, but he admitted that he doesn't really know what that means. Google's YouTube has never publicly put a definition to the term.
Ironically, the emphasis on the "view," which may or may not deliver value to an advertiser (or annoy a user, for that matter) starts to make TV metrics look good. "A big part of the reason why we're confident in television is that there's generally synchronous viewing, and the Internet is asynchronous. Therefore, you have to rely upon more data for online," said Ian Schafer, CEO of marketing agency Deep Focus.
Billions And Billions Viewed
Indeed, data is what some advertisers are begging for from these networks. "When Mark [Zuckerberg] talks about a billion people using Facebook in a day. It's fine; that's amazing. But we do think that one's view would be different if you looked deeper into that billion," GroupM's Norman said.
That doesn't mean the "view" is valueless or doesn't make sense, particularly when you're talking about Snapchat, where the content itself is just seconds-long and user-initiated with a tap, rather than the sit-back, passive experience of TV.
"Snapchat's a whole new opportunity for brands to start exploring. You need to have whatever metrics you come out with right now as a stepping stone to see the brand come back," said Alan Spiegel, CEO of talent agency 26 Entertainment.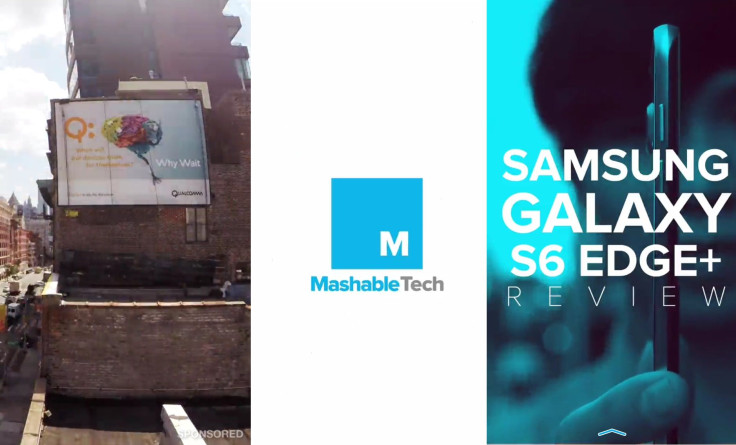 Global media agency Neo@Ogilvy convinced a client, Qualcomm, to buy video ads within Snapchat Discover, the app's network of media partners. Last week, the mobile tech company ran four ads in Mashable's channel. "We didn't just run on Snapchat for the sake of running on Snapchat. We wanted to be there on launch day," said Michael Bruckstein, a group planning director at Neo@Ogilvy Los Angeles.
The 7 million views did impress, Bruckstein says. He also received unique views and completion rates from Snapchat -- those of which he and the brand were "pleased with." While there was a drop-off, as the advertisements also face on YouTube, he said he had faith in Snapchat's potential. "These networks aren't created equally," Bruckstein said. "You have to be really punchy in the creative. It's a challenge for content creators and advertisers to do more with less."
But when it comes to understanding the media landscape as a whole, some call for more. As Norman detailed in a LinkedIn post Thursday, seeing more demographic breakdowns, a distribution curve of viewing among power users and casual users, the number of seconds a video is viewed and the number of unique viewers per month and day, would help him be more convinced of digital media's power. "I'm trying to get them to align on a measure -- not a currency," Norman said.
Deep Focus's Schafer said the terminology could change if enough pressure is applied from advertisers. And, indeed, it already has, in part. In June, Facebook updated its ad buying options, allowing advertisers to either pay cost per thousand impression or cost-per-view (after 10 seconds). As for how long we'll be hearing about views, Schafer predicts a shift to "view interval."
FOR FREE to continue reading
✔️ Unlock the full content of International Business Times UK for free
offer available for a limited time only
✔️ Easily manage your Newsletters subscriptions and save your favourite articles
✔️ No payment method required
Already have an account?
Log in
© Copyright IBTimes 2023. All rights reserved.