Snapchat Now Drawing 4 Billion Video Views Per Day, Challenging Facebook Video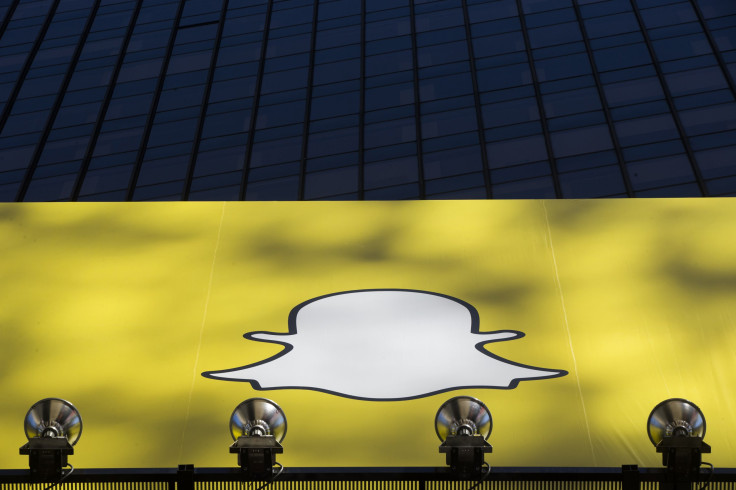 Snapchat is now drawing more than 4 billion video views per day, according to a source close to the Los Angeles startup. With those kinds of figures, Snapchat is in a league with Facebook, which also has been keeping busy in 2015 building up its video efforts and reached the 4 billion mark earlier this year.
It's a major milestone for Snapchat, which reached 2 billion video views per day in May and 3 billion just five weeks ago, indicating the company's video growth is still accelerating. The 4 billion figure is based solely on the "Live Stories" feature, which shows users' snaps curated from others in cities and events across the world. This feature shows up alongside stories from users' friends and content from publishing partners such as BuzzFeed, ESPN and others.
The company uses its Live Stories feature to show users advertisements in a variety of ways. Snapchat showed its first political ad in June when the American Action Network nonprofit advocacy group paid for a 10-second ad during a Live Story that appeared for Sen. Joni Ernst's "Roast and Ride" event in Des Moines, Iowa. The Live Story around Sunday's MTV Video Music Awards featured advertisements from Taco Bell, Verizon and others. On Wednesday, MasterCard used the feature to run an advertisement in the New York Live Story. Marketers also can pay for advertisements by giving users specially designed filters, a tactic that's been used by McDonald's and the films "Terminator Genisys" and "Minions."
Snapchat's rapid growth in video viewership is great news for advertisers looking for effective ways to reach millennials. Snapchat previously claimed more than 100 million daily users but is rumored to have as many as 200 million. The app is one of the top three social networks used by teens, falling only behind Facebook and Instagram, according to the Pew Research Center.
Facebook video reached the 4 billion video views mark earlier this year. Facebook video is one of the most popular online video content properties based on desktop views, second only to YouTube, according to comScore. YouTube reached the 4 billion video mark in 2012 but has since stopped focusing on views and shifted its attention toward growing user watch time.
Snapchat's success in video has begun paying off. The company reportedly expects to reach $50 million in advertising revenue for 2015, Re/code said. Some advertisers are so gung ho about the service that they are paying for advertising packages of up to $10 million.
© Copyright IBTimes 2023. All rights reserved.
FOLLOW MORE IBT NEWS ON THE BELOW CHANNELS