What's Your Favorite Song? It May Reveal Your Attachment Style
KEY POINTS
Researchers sought to find out whether people's favorite songs reflect their attachment style
Higher avoidance is reflected in preferred songs, both at an 'individual and societal level'
Researchers say that song lyrics have become 'increasingly avoidant' through the years
Most people have their favorite songs that they really love and even play on repeat. Apart from showing their music tastes, it may also reveal their attachment styles, researchers said.
Attachment theory, developed by psychoanalyst and psychiatrist John Bowlby, suggests that a person's relationship with their parents during childhood influences their relationships in the future.
For their work, published in the journal Personal Relationships, the researchers investigated whether the lyrics of people's favorite songs can tell something about their attachment styles.
"Recent studies suggest that one's personality relates to their music preferences," the researchers wrote.
"Lyrics matter, so pay attention to them," Ravin Alaei, one of the study authors, said in the University of Toronto news release. "The lyrics of your favorite songs about relationships may help validate your thoughts and feelings but may also reveal things about your experiences of relationships that you might not have realized—something that you're going through repeatedly, that you keep coming up against."
Among the attachment styles, those who are "Anxiously" attached tend to worry about being rejected or abandoned, and thus end up having to constantly seek approval and reassurance in their relationships. On the other hand, those who are "Avoidantly" attached tend to close off emotions and intimacy in response to their negative expectations of a relationship. These are the ones who may consider themselves "lone wolves" who tend to suppress their feelings.
Those with a mixed attachment style (Anxious-Avoidant) may flip-flop between being cold and clingy, noted Alaei, while those with a Secure attachment style are the ones who have a more positive view and tend to communicate well.
"We asked about 570 people to tell us their favorite songs, and then coded the nearly 7,000 songs for the attachment style that their lyrics expressed," said Alaei.
Indeed, the researchers found that people's attachment styles corresponded with the lyrics of their favorite songs. In particular, they found that those with higher avoidant attachment prefer lyrics that express avoidant attachment styles, while those with higher neuroticism prefer relationship songs with lyrics that express attachment anxiety.
Some of the Avoidant songs include "Irreplaceable" by Beyoncé, "Bye Bye Bye" by N'Sync, "Scrubs" by TLC and "Take a Bow" by Rihanna, noted U of T. Adele's "Someone Like You" and "Hello" were among the Anxious songs, along with Bruno Mars' "When I Was Your Man" and Drake's "Hotline Bling."
Secure Songs, on the other hand, included Sonny & Cher's "I Got You Babe," Michael Bublé's "Haven't Met You Yet," the Beach Boys' "Wouldn't It Be Nice," and Etta James' "At Last." Meanwhile, some of the Anxious-Avoidant songs included Taylor Swift's "Bad Blood," Gotye's "Somebody That I Used To Know," and Ne Yo's "So Sick."
The researchers also looked at the bigger picture, analyzing the lyrics of Western culture's 823 most popular songs from 1946 to 2015. They found that through the years, the lyrics actually "mirrored societal trends of increasing social disengagement," with the lyrics reflecting increasingly avoidant attachments as more people "value independence" and feel "more isolated," noted Alaei.
"Our data therefore suggests that higher levels of attachment avoidance are reflected in preferred lyrics in relationship songs at both an individual and societal level," the researchers wrote in the study.
So, what does this mean for how people listen to their favorite songs? Is it more helpful to listen to songs that match their attachment styles or more detrimental? For this, Alaei noted the importance of being aware of one's attachment style.
"Listen to the song a few times to help you process what you're going through and express your thoughts and feelings. You can decide whether listening to songs that reflect your experiences back at you is either helping you or reinforcing destructive behaviors for yourself," Alaei said. "At some point, you may find it more productive to listen to music that provides a sense of security."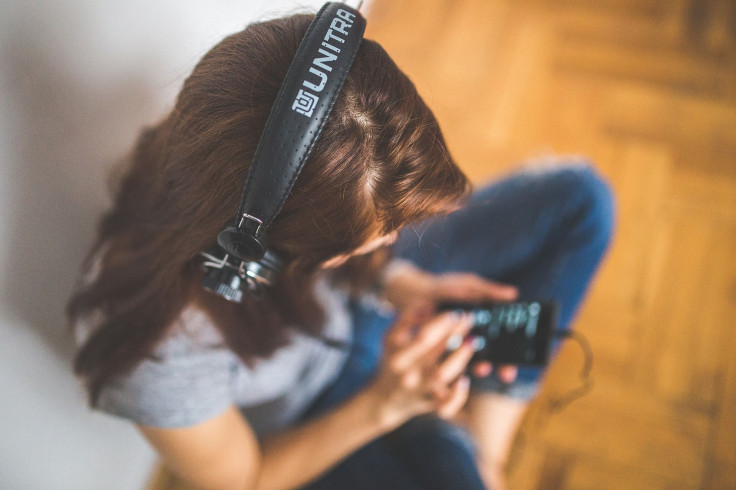 © Copyright IBTimes 2023. All rights reserved.
FOLLOW MORE IBT NEWS ON THE BELOW CHANNELS