Rihanna Gushes Over Her 'Happy Baby' As She Shares Her Favorite Moment As A Mom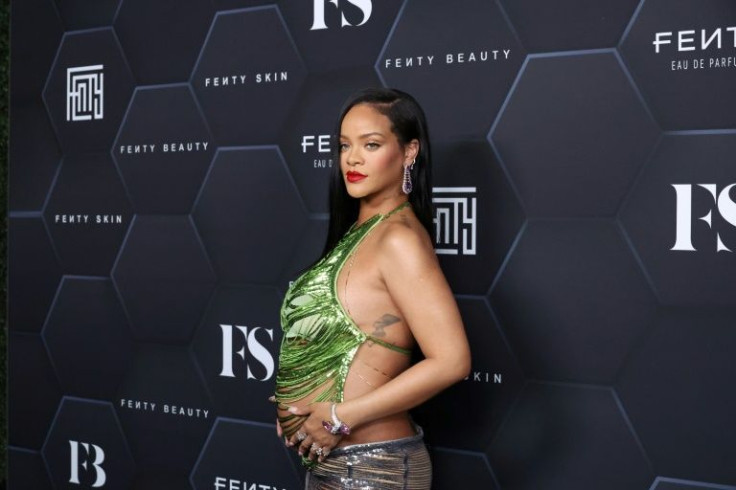 KEY POINTS
Rihanna said her favorite part of the day was seeing her baby's morning face
The "Umbrella" singer also found it cute whenever her son would try to figure out where he was at
Rihanna said her son sparked some fashion ideas, hinting about a FENTY Baby line
Rihanna shared her favorite part of the day with her son.
The "Umbrella" singer and A$AP Rocky have been very private regarding their child, whom they welcomed in May. But the first-time mom has been sharing some key details about their baby on the red carpet for the premiere of "Savage X Fenty Show Vol. 4."
"Oh my god, the mornings, like, seeing his morning face! Seeing a baby with, like, little bags and waking up and they're just, like, startled. They're trying to figure out where they're at. It's the cutest, it's my favorite part of the day," the singer told Entertainment Tonight.
Rihanna added that she "cherished" moments like that and admitted that she has already taken to singing to her son. She makes "freestyle" songs whenever she can.
"He's amazing, he's a happy baby," the celebrity mom added, gushing over her baby boy.
Aside from inspiring her music, the "Diamonds" songstress shared how her son sparked some fashion ideas for another fashion line.
"You know, I always thought doing kid stuff would be cliche and the obvious thing to do when you have a baby. It's, like, the obvious next step," she said. "But when I went shopping, that's when I realized like, OK, maybe I need to start making the stuff that I want my kids to wear because it's hard! I got my own ideas."
Rihanna wasn't ready to share her ideas, but she's hinting that FENTY Baby is on the cards.
In another interview on the set of "Savage X Fenty Vol. 4" show ahead of its premiere, Rihanna also gushed over her child with A$AP Rocky.
"He is funny, he's happy — and he's fat!" Rihanna told People with a laugh. "He's amazing. It's a real cuddly stage right now."
Rihanna was featured in the "Mother Nature" section of her Fenty fashion show and she was very excited about it because it was also her first major project after she delivered her baby.
"I'm looking forward to [people seeing] it," she said. "It's my first real thing that I've done since I had the baby, work-wise."
She continued, "I love seeing new bodies, new silhouettes, new personalities, new characters, new energies. I just enjoy seeing people celebrate their body, celebrate who they are — and they just happen to be wearing Savage. That's exciting."
Rihanna invited Johnny Depp to join the show, and the "Pirates of the Caribbean" star did not disappoint her. The invitations received mixed responses, with some questioning Rihanna's decision.
However, Depp's fans were overwhelmed after seeing him on the show. They gushed over his cameo because, for them, the actor and musician looked younger and slimmer.
"This guy is a survivor. Damn, he looks good," one person wrote. A different netizen agreed, writing, "That is so motherf---ing sexy. Go, Johnny."
"Now this is the Johnny I fell in love with as a lil' girl. He fineeeee [sic]," a third user said.
Another netizen approved of Rihanna's decision after seeing Depp's clip from the show. "Just saw him come out. Fits perfectly. @rihanna knows her stuff," the user commented.
"Savage x Fenty Show Vol. 4" is now streaming on Amazon Prime Video.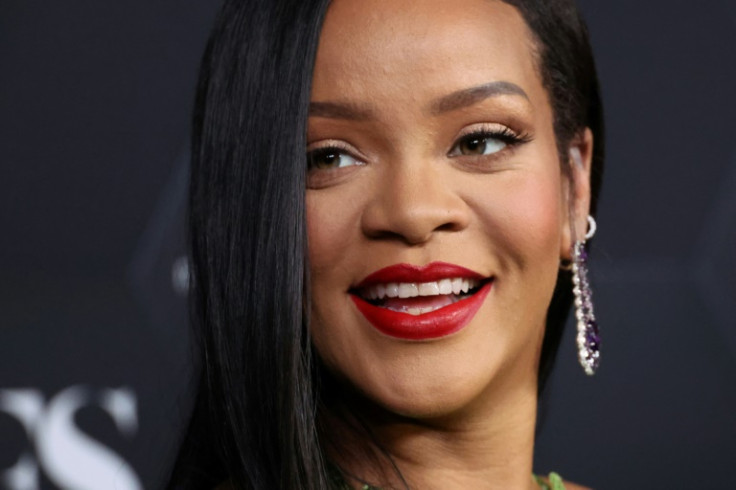 © Copyright IBTimes 2023. All rights reserved.