WhatsApp Won't Share Personal Information With Facebook In EU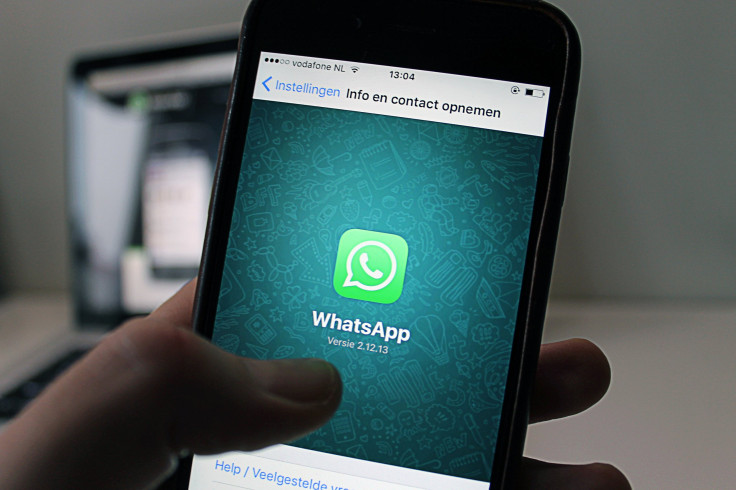 WhatsApp, one of the world's most popular messaging applications, has temporarily agreed not to share personal information from its European Union-based users with its parent company Facebook.
The agreement, made with the United Kingdom's Information Commissioner's Office (ICO), will prevent WhatsApp from sharing any personal information with Facebook until both companies can sufficiently comply with the General Data Protection Regulation (GDPR), set to go into effect in May.
WhatsApp's public commitment to keep private its users' information also puts an end to an ICO investigation into potential data sharing between the messaging app and Facebook, which purchased WhatsApp for $19 billion in 2014.
The ICO launched an investigation into data sharing between WhatsApp and Facebook in August 2016 after an update to the WhatsApp terms of service and privacy policy added new terms that would allow the service to share personal information with the massive social network company.
"People have a right to have their personal data kept safe, only used in ways that are properly explained to them, and for certain uses of their data, to which they expressly consent," Information Commissioner Elizabeth Denham said Wednesday. "This is a requirement of the Data Protection Act."
Denham said her investigation found that WhatsApp "had not identified a lawful basis of processing for any such sharing of personal data" and failed to provide "adequate fair processing information to users" regarding any sharing of their personal information.
Denham also found that WhatsApp cannot and, thanks to the newly signed agreement, will not share user data with Facebook for anything other than basic data processing. Any data sharing beyond that would put the companies in violation of the ICO's Data Protection Act, which prevents companies from processing personal information without a legitimate basis for doing so.
"WhatsApp cares deeply about the privacy of our users," a spokesperson for WhatsApp told TechCrunch. "We collect very little data and every message is end-to-end encrypted. As we've repeatedly made clear for the last year we are not sharing data in the ways that the U.K. Information Commissioner has said she is concerned about anywhere in Europe."
The agreement between WhatsApp and the ICO will stand until the GDPR, a new set of regulations designed to strengthen and unify data protection for individuals within the European Union, goes into effect. At that point, WhatsApp and Facebook will be able to share data "for safety and security purposes" or to improve products and advertising, as long as the process of sharing that data complies with GDPR standards.
© Copyright IBTimes 2023. All rights reserved.