'When Calls The Heart' Season 6 Finale Recap: Elizabeth Chooses Between Nathan, Lucas [Spoilers]
Sunday's Season 6 finale of Hallmark Channel's "When Calls the Heart" brings a lot of mixed emotions for the residents of Hope Valley, especially for Elizabeth (Erin Krakow).
Happiness is one of the first sentiments many in town are feeling. Elizabeth feels it when her sister Julie (Charlotte Hegele) arrives for baby Jack's christening and brings with her — per their parents' request since they couldn't be there — the same dress she and Elizabeth wore for their christenings.
Rosemary (Pascale Hutton) and Lee (Kavan Smith) are delighted as they're announced as guardians for Jack, and Julie and Bill (Jack Wagner) feel the same when they're chosen as his godparents.
Elizabeth also feels happiness, as well as positive disbelief, when Mountie Nathan (Kevin McGarry) brings her a wooden sign he made for her and the library.
Jesse (Aren Buchholz) gets his turn to feel gleeful when Lee promotes him to the role of manager for his lumber company. That emotion later turns to one of pure joy and contentment when he proposes to Clara (Eva Bourne) at the Hope Valley Founder's Day Festival dance.
"Will you dance with me," Jesse asks her in Season 6, episode 9 of "When Calls the Heart."
"Certainly," Clara responds.
"No, I mean, for the rest of your life," he explains, before getting down on one knee and asking, "Clara, will you be my wife?"
Of course, she says yes and excitedly announces to the crowd at the event that they're engaged.
There's also a lot of confusion, guilt, anger and forgiveness. These feelings are mainly associated with Henry (Martin Cummins), Bill and Elizabeth.
While cleaning out a desk, Bill finds a 1910 letter from Pacific Northwest Mining Company, addressed to Henry, saying that "after careful review, we feel your concerns regarding any safety issues are unwarranted. Please consider this matter closed."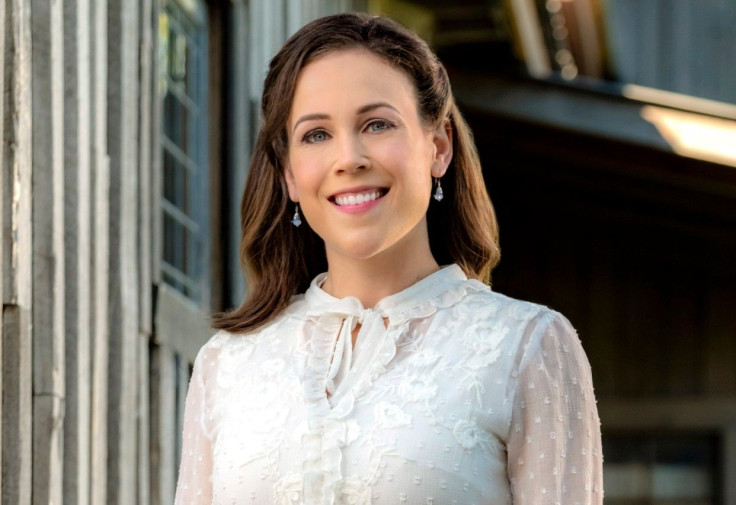 Bill later questions him about the letter he found. "It looks like you knew this mine was unsafe six years ago, before it collapsed and killed 47 people." A distraught Henry says he tried to warn the company that it was unsafe but that maybe he should've done more, tried harder. Though Bill's angry with him, Henry explains that he's the one who has had to live with this every day since the tragedy.
Of this revelation, creator Brian Bird tweeted, "The root of Henry Gowen's guilt and remorse for six whole years -- living with not doing enough to protect his miners when he ran the coal mine. Explains a lot, doesn't it?"
Elizabeth overhears the whole Henry-Bill discussion and decides to reach out to Henry, telling him it's not his fault, and that he's not the man people think he is because people blamed him for the mine collapse even though he tried to warn the company.
The final major emotions in this episode are that of jealousy, desire and admiration. Of course, these feelings pop up within the Elizabeth-Nathan-Lucas (Chris McNally) triangle.
When Lucas sees Nathan holding baby Jack at the christening reception, he's jealous. When Elizabeth sees him holding the baby and making funny faces to make Jack happy, she's also being made happy in the process.
When Nathan sees Lucas laughing and showing a book off to Elizabeth and Jack at the grand opening of the library, he's jealous.
All of the jealousy comes to a head when the two compete in front of Elizabeth to see who is strong enough to win the "test your strength"-type festival game.
Both try to impress her, while also making the other look bad, but they both fail, and Elizabeth has trouble keeping her chuckles to herself. Of course, Carson (Paul Greene) comes over and shows both of the other men up, only making Elizabeth laugh even more.
Despite the two competing in the game, it's clear Lucas and Nathan are truly competing for Elizabeth's heart. So, which one will win it? Who will she choose?
When Rosemary announces at the dance that it's time for a ladies' choice song, everyone starts to partner up and Nathan begins to look around, likely for Elizabeth, as does Lucas.
Elizabeth ends up tapping Lucas on the shoulder, asking if he wants to dance. To which he responds, "Absolutely." She smiles as they dance, but then she sees Nathan looking at them, sad, from the doorway and her smile falls. Nathan walks away into the night, and, while dancing with Lucas, she looks on at his now empty spot at the doorway.
Lucas might've won the fight (aka the dance), but with how Elizabeth's staring out at Nathan, the war for Elizabeth's love seems far from over.
What happens next? Hallmark's Bubbly Sesh has creator Bird on the podcast this week to chat all about the finale.
Plus, more answers will arrive when "When Calls the Heart" Season 7 releases in 2020. Hearties can also enjoy the spinoff show, "When Hope Calls," when it premieres on Hallmark Movies Now in August.
© Copyright IBTimes 2023. All rights reserved.