How Did 'When Calls The Heart' Write Out Lori Loughlin's Abigail, Cody? [Recap]
Hearties have been waiting on pins and needles for the return of their favorite Hallmark Channel drama, "When Calls the Heart," and they finally got just that when a new episode aired Sunday night.
Aside from just wanting to get back to Hope Valley, fans were also anxious to see how the show would handle the exit of series regular Lori Loughlin (Abigail Stanton), after she was dropped from Hallmark Channel for her connection to the college admissions scandal.
Was Abigail going to be killed off? Would they hire a replacement actress to take over as the character? Would creator Brian Bird and his team have Abigail leave town?
"When Calls the Heart" wasted no time answering all of these questions when it began airing the first of its retooled Season 6 episodes. At the start of episode 4, titled "Heart of a Mountie," fans heard a voiceover of Elizabeth Thatcher (Erin Krakow), writing in her journal, explaining how Abigail, as well as her adopted son Cody (Carter Ryan Evancic), left town to tend to her sick mother out East.
In her opening tribute, Elizabeth spoke of how everyone in town misses them both and is praying for Abigail and her family.
Read the full transcription of Elizabeth's journal entry about Abigail:
We never know how life will turn. It's been a week since Abigail got word that her mother had taken ill back East. True to her nature, Abigail wasted no time in rushing off to care for her. Abigail is much more than a friend; She's family. And I will miss her and Cody deeply. We all will, but we must get by as best we can. Bill [Jack Wagner] has taken over some of the responsibilities in the cafe. Clara [Eva Bourne], as busy as she is, has agreed to help out when she can. We all keep Abigail and her family in our prayers and wish her godspeed. In her absence, we must soldier on, and we will. We are a community. We are strong. We are Hope Valley.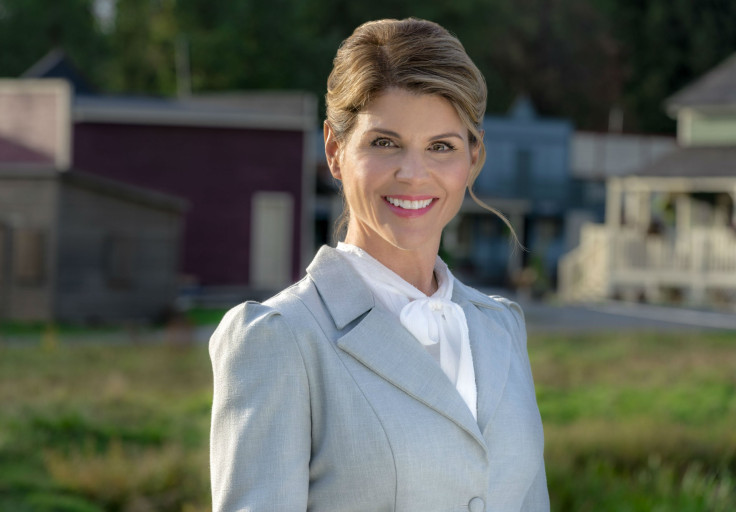 The show only had a couple of months to come up with a reason for Loughlin's absence, re-shoot some scenes and re-edit the remaining Season 6 episodes to cut out Loughlin without disrupting the overall story. This sick relative explanation was a simple way to explain her exit while still leaving possibilities on the table for Season 7.
The show's already been renewed for another season, which means the writers have plenty of time to decide what they're ultimately going to do with the character. They can still hire someone to replace Loughlin as Abigail, or they can have Abigail decide to stay with her mom for good.
They also have time to decide what they want to do with Cody. He could come back with Abigail, if she does. He could stay with her and her mom, if she does. Or Abigail could send him back to his home of Hope Valley and to his school there, and he could stay with Elizabeth or Lee (Kavan Smith) and Rosemary (Pascale Hutton) or any of the other residents.
Hearties will likely have to wait until Season 7 to find out more about the plans for Abigail and Cody, but, until then, they can catch another new Season 6 episode of "When Calls the Heart" on Monday on Hallmark Channel at 8 p.m. EDT.
© Copyright IBTimes 2023. All rights reserved.