When Is Chinese New Year 2023? Next Year's Zodiac Animal To Bring Hope, Prosperity
While the majority of the world will celebrate the New Year on Jan.1, people across Asia and the Asian diaspora will wait until after mid-Jan. to begin their 15-day-long celebrations. The Lunar New Year or Chinese New Year, as it is popularly known, is one of the most important traditional Chinese festivals. Here, we tell you about its origin, the zodiac animals associated with each year in the lunar calendar, and the animal that will represent 2023 and its effects.
The festival and the customs followed during the festivities have evolved over time. For those who don't know, there's a legend attached to the origin of the Chinese New Year. A mythical beast named Nian appeared on the last day of the lunar year to eat livestock and people. A wise man then realized that the beast had an aversion to the color red and loud noises. For the next few years, people hung red lanterns and other decorations that kept the lights on and stayed up till late to keep Nian away. These customs spread across China, and thus originated the most important festival celebrated in the country.
Here's an audio-visual explanation of the story of the lunar new year.
When is Chinese New Year 2023?
The Chinese New Year celebrations begin with the rising of the second moon after the winter solstice, which fell on Dec. 21 this year. As per that, the lunar new year 2023 will be celebrated on Jan. 22 (Sunday).
Animals that represent the Chinese zodiac
The Chinese zodiac is a repeating cycle of 12 years, each represented by 12 animals with different attributes. These are rat, ox, tiger, rabbit, dragon, snake, horse, goat, monkey, rooster, dog and pig – in that order.
What animal represents 2023?
2022 was the year of the tiger. 2023 is the year of the rabbit, which happens every 12 years. This is your birth year for those born in 1951, 1963, 1975, 1987, 1999, or 2011. The Chinese culture considers the rabbit to be the luckiest out of all 12 animals, and the sign symbolizes longevity, peace and prosperity. 2023 is predicted to be a year of hope.
Famous personalities born in the year of the rabbit include Albert Einstein, Lionel Messi, David Beckham and Michael Jordan.
Where to witness Chinese New Year Celebrations in the U.S.?
New York holds one of the biggest celebrations with martial art performers, dancers, and the popular dragon parade that heads down Mott and Canal Street onto East Broadway, Manhattan Bridge, Sara D. Roosevelt Park, and ends on Grand Street.
Festivities in San Francisco are held on a grand scale as well. This year, the parade is held on Feb. 4 at Section A1 Bleachers. Tickets are available here.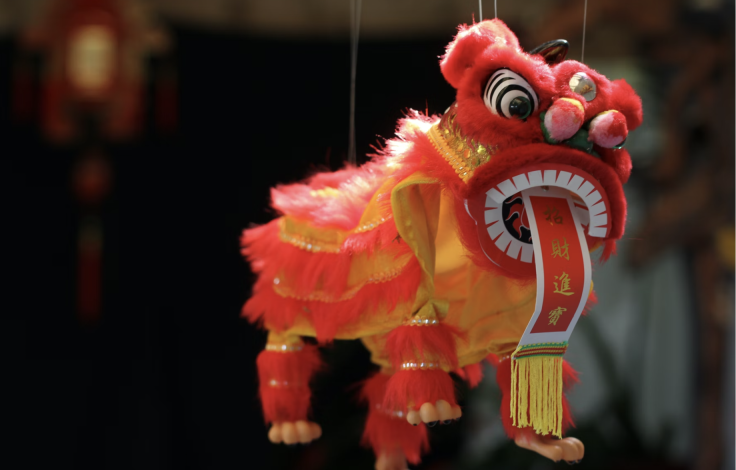 © Copyright IBTimes 2023. All rights reserved.