When Is Daylight Saving Time 2018? Changing Clocks To Spring Forward
Americans will be getting an extra hour of sunlight when daylight saving time starts Sunday, March 11, at 2:00 a.m. Most of the United States will spring forward Sunday, except for Hawaii and Arizona, which opted out of daylight saving time.
This year, the list of states not following the tradition could increase as Florida could join the list as a bill to allow the Sunshine State not opting to change clocks has been sent to Gov. Rick Scott to be signed. If Florida gets a green light, residents will not have to set the clocks back in the fall and continue using the extra hour. Indiana was the latest state to start practicing daylight saving time in 2006.
The concept of Daylight Saving Time was brought in by Benjamin Franklin to extend the days during the warmer summer months. Daylight saving became a law after 1966 when President Lyndon Johnson made it an official practice. During the earlier days, the clocks moved ahead by an hour on the last Sunday of April and ended on the last Sunday of October. Former President George W. Bush changed the law to fit with a new energy policy in 2005, making the change of clocks to start daylight saving on the second Sunday in March and end it on the first Sunday of November.
Other than Hawaii and Arizona, a handful of U.S. territories — including American Samoa, Guam, Puerto Rico and the Virgin Islands — do not observe daylight saving time.
The first places to use daylight saving time were some cities and regions of Canada in the early 1900s and then Germany in World War I. This was also around the same time the U.S. first implemented the plan. An estimated 78 countries across the world observe Daylight Savings Time, however, Russia, India, China and Japan do not follow.
Daylight Saving Time was established as "a way of conserving fuel needed for war industries and of extending the working day," the Library of Congress explained in a post online, adding the move was temporary.
"However, the sections of the 1918 law, which had established standard time zones for the country, remained in effect," the library said. "In 1921, Congress readjusted the western boundary of the standard central time zone, shifting parts of Texas and Oklahoma into this zone."
Nowadays, much effort is not required in changing clocks as in the U.S. smartphones, computers and digital clocks all "spring forward" on their own. However, manual updating is required for analog watches, microwaves and other appliances.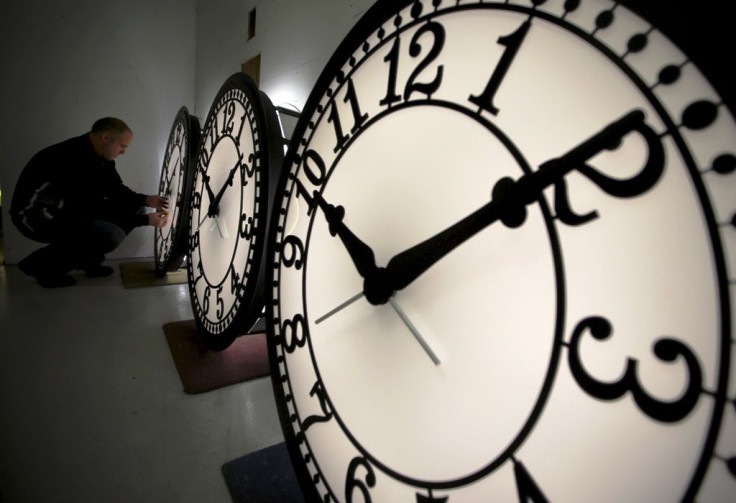 © Copyright IBTimes 2022. All rights reserved.
FOLLOW MORE IBT NEWS ON THE BELOW CHANNELS