When Does The New Eminem Album Come Out? Dr. Dre Talks Rapper's New Music Release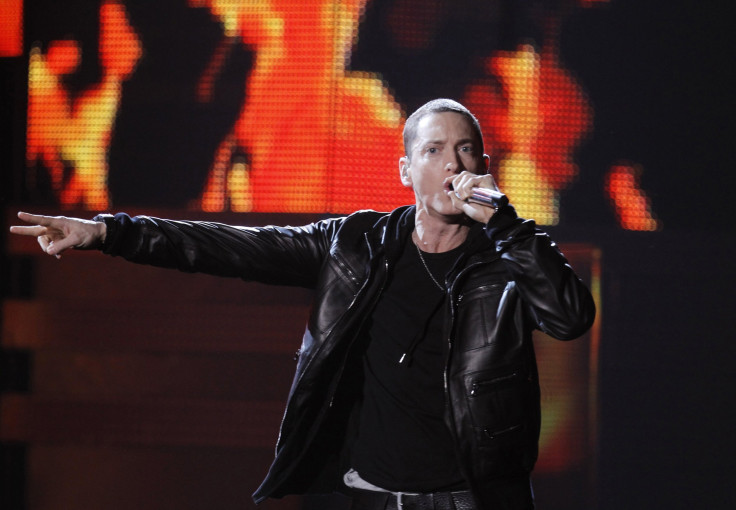 Fans of "Slim Shady" rapper, Eminem, won't have to wait much longer to hear new music from the Grammy award-winning musician. According to music producer Dr. Dre, Eminem will be releasing his latest album as early as this summer.
Dr. Dre confirmed on radio station Power 106 that Eminem, real name: Marshall Mathers, will be releasing new music later this year saying, "Em is finishing up his project."
Rumors of Eminem's upcoming album began circulating late last year after the rapper released the Eminem Tribute Baseball Champ Hat on his website, listing 2013 as a "landmark solo album" year on the side, alongside past album release dates.
In March, Shady Records President Paul Rosenberg confirmed Eminem's new album is scheduled to be released on an unspecified date after Memorial Day, the Huffington Post reported.
"We fully expect to be releasing a new Eminem album in 2013," Rosenberg said. "He's been working on it for some time."
Rosenberg said following the album release, the rapper is planning a European tour to promote the new material.
"We've got some dates locked in for him to perform live in Europe in August, so we're trying to see what else lines up," he said.
Eminem, 40, released a collaborative album called "Recovery" in 2010. It featured the hit singles "Not Afraid" and "Love the Way You Lie."
© Copyright IBTimes 2023. All rights reserved.