When Is 'Night In The Woods' Coming To Nintendo Switch?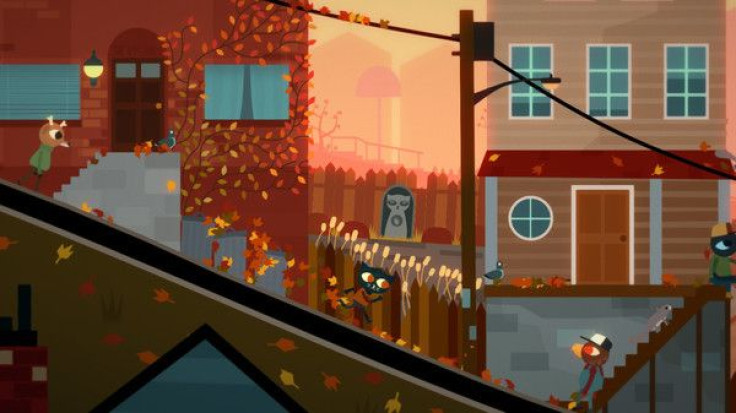 Late last year, developer Infinite Fall teased that "Night in the Woods" is coming to the Nintendo Switch in the near future. It appears Infinite Fall is keeping its promise early next month.
On Tuesday, Nintendo Everything reported that a listing on the Switch's eShop reveals that "Night in the Woods" is coming to Nintendo's new console this Thursday, Jan. 18. However, after reaching out to the game's publisher, Finji, the news outlet found out that the listing was wrong and that "Night in the Woods" for the Switch is arriving on Feb. 1.
The idea that "Night in the Woods" is coming to the Switch console first popped up when Infinite Fall announced the free, Director's Cut-style Weird Autumn update for the existing PS4 and PC versions of the single-player, adventure game, as pointed out by Eurogamer. Back then, the developer alluded to a new version when it stated, "Stay tuned for news on another console, which I am unable to mention for reasons, but you know what console I'm talking about."
Infinite Fall has now announced other details about the Switch version via Twitter. The developer confirmed that the game that's coming to the Nintendo eShop will include the Weird Autumn update as well as the Solstice episodes of the game, entitled "The Longest Night" and "Lost Constellation." The game will retail for $19.99.
The official description of "Night in the Woods" reads:
College dropout Mae Borowski returns home to the crumbling former mining town of Possum Springs seeking to resume her aimless former life and reconnect with the friends she left behind. But things aren't the same. Home seems different now and her friends have grown and changed. Leaves are falling and the wind is growing colder. Strange things are happening as the light fades. And there's something in the woods. Join Mae on a trip through her hometown and into the dark on the other side.

Nights in the Woods is an adventure game focused on exploration, story, and character, featuring dozens of characters to meet and lots to do across a lush, vibrant world. Break stuff, play bass, hang out, walk on powerlines, jump between roofs, and discover strange and amazing and terrible things you never asked for. Come home and waste your life away in Possum Springs.
© Copyright IBTimes 2023. All rights reserved.
FOLLOW MORE IBT NEWS ON THE BELOW CHANNELS